The Makeup of a Quality POS System
If you're shopping around for a new point-of-sale (POS) solution, whether you're opening a new business or just looking to simplify an existing one, there are countless options to choose from. But not all are created equal. In fact, depending on the size and scope of your organization, and where you forecast it to be in the coming months and years, there may only be a select group of POS systems capable of meeting your business needs.
To find the system that will work best for you, now and in the future, there are three critical components to be on the lookout for: functionality, scalability, and support.
Functionality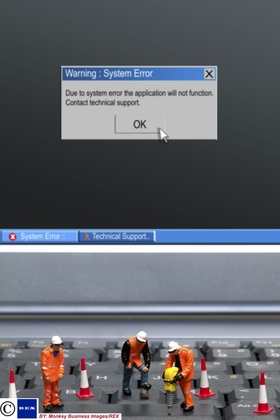 POS systems are comprised of basic hardware components and a pre-installed software suite. Most include a hard drive, touchscreen monitor, bar-code scanner, cash drawer, credit card reader, keyboard, mouse, and receipt printer. If everyone had the exact same business requirements, those standard components would probably be enough. But with the incredibly diverse range of business operations, customizable functionality is critical to finding a system that is cost-effective.
For everything from bars, restaurants, and coffees shops to beauty salons and the limitless variety of brick-and-mortar retail locations, POS systems have been designed to accommodate a wide range of highly specific needs. Managing everything from customer care and appointment scheduling to inventory management, functionality customizations typically include:
Transaction, sales slip, and price management
Multi-room table layout, as well as seat and course numbering
Inventory control
Reporting and inquiries (exportable)
Staff time cards and scheduling
Customer email tracking
Multi-printer order routing
Wireless compatibility (including iPad and Android devices)
Scalability
Don't limit your growth. Set yourself up for the future with a POS system that's scalable to your fluctuating needs. For example, if you run a restaurant or provide health care services and expand to a new location, keeping track of inventory, sales, employees, and clients will be tough and highly time-consuming. But simply by working with a qualified dealer - one who is accustomed to creating solutions for your type of business - you can easily integrate scalability into your POS solution.
When considering POS packages and dealers, look for those that accommodate additional users, workstations, and locations. Also, when planning for future growth, make sure the POS system will be able to support multi-currency payments and a variety of tax rates - an especially crucial add-on if you sell goods and services over the Internet. And if company records are a concern, for legal protection or any other reason, make sure the POS software has the capability to store and access at least five years of data.
Support
If you've ever had the power go out, Internet access go down, or phone service interrupted, you know how crucial support services are. Downtime is money lost. That's why it's essential to find a POS system provider that offers 24/7 support. Unfortunately, this is where some businesses run aground. They purchase an all-in-one POS package though a big box retailer or eBay and find themselves in the dark - quite literally - when the system encounters a glitch.
Quality POS vendors provide dedicated account representatives that offer a wide range of phone and in-person support. These support personnel are also the ones that can advise on new equipment and upgrades, provide system maintenance, and even help you configure the best POS package for how you do business.
BuyerZone Dealer Tip: "Don't guess or assume in regard to customer care - it's too important! Make sure the vendor you're considering details the specific levels of customer support provided in your service-level agreement (SLA)."
Where to start
BuyerZone's network of established, reputable POS vendors allows you to compare a range of different providers from around the United States. Specializing in functionality, scalability, and support, these companies greatly simplify the process of purchasing a POS system, and can help you find one that can save you time and money as your business grows.
Ready to Compare POS Systems Price Quotes?