5 Tips to Optimize Your Retail Site for Holiday Shopping 2013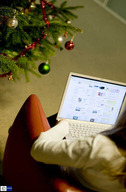 With the holidays fast approaching, it's time for retailers to fine-tune their e-commerce sites and online marketing strategies to capture the influx of shoppers. The National Retail Federation is forecasting online sales to grow between 13% to 15% this holiday season (total online sales could reach $82 billion).
The opportunity to make money online this holiday season is there; retailers just need to seize it. Here are some ways how:
Remember that the holidays are largely about gift-giving
Create a gift finder to help visitors find the perfect presents for their loved ones. Filter searches by gender, age, interests and price point. In that same vein, add a wish list/gift registry to your site. This tool allows users to choose the items they're interested in.
For example, with the help of their parents, kids can fill out a wish list on toysrus.com of all the things they want Santa to bring them. Then family and friends can consult the list to get them just what they wanted — and not have them end up with three of the same thing. It's fun for users, easy for buyers and you're ringing up sales.
A rare win-win-win situation.
Load test your site to ensure it's ready for peak holiday traffic
The best-laid marketing plans, not to mention bells and whistles on your site, go to waste if your site is down when consumers try to access it. First impressions count.
If a consumer who's unfamiliar with your site (e.g., a husband or wife looking for a gift for their spouse) finds it down the first time they try use it, they're unlikely to ever come back.
Prominently display shipping dates on your checkout page
Holiday shoppers are unlikely to pull the trigger on a purchase unless they know for sure that the gift will arrive in time. Nobody wants to have his or her Christmas gift arrive on Dec. 26. This tactic takes on greater importance as the holiday season winds down and you're selling to last-minute procrastinators (myself included).
Manage your inventory to avoid out-of-stocks
Get up-to-date inventory reports on a daily basis (and in some cases hourly for your best-selling products) to ensure that you can meet increased holiday demand. This is particularly true for seasonal products. Allow for sufficient lead-time from your manufacturers and vendors, as this is their busiest time of the year as well.
Invest in pay-per-click (PPC) campaigns
While SEO work generally takes months of work (e.g., building a content marketing strategy) before yielding positive results, paid search can provide an immediate return on investment: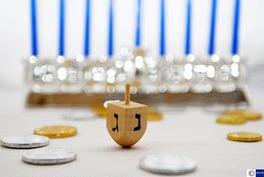 Consider increasing your bids and incorporating timely keywords for high-volume shopping days such as Black Friday, Cyber Monday and Free Shipping Day.


Use ad copy that tries to solve a shopper's problem that's specific to the holidays, such as "last-minute gift ideas" or "perfect gifts for dad."


Review last year's holiday keyword data to see which terms were and weren't profitable. If the profitable keywords are still relevant to this year's campaign, make sure to include them.
By following these five tips, your business can enjoy a very merry (i.e., profitable) holiday season. Enjoy!