Six Ways Retailers Can Combat Showrooming
One of the side effects of the increased consumer adoption of smartphones is that it's fundamentally changed the way people shop, particularly in brick-and-mortar stores. Consumers now partake in the latest retail trend, "showrooming."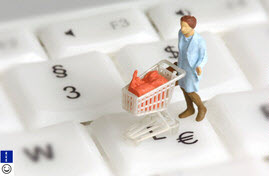 Today, shoppers browse the aisles of their favorite stores with phones in-hand, ready to scan QR codes for ratings and reviews, look at the retailer's website to see if it's selling the same product online at a cheaper price, or even checking your competitor's site for a cheaper price.
Forced to confront this challenge head on (or risk losing sales and profits), brick-and-mortar retailers have come up with several strategies to better serve today's digitally connected shoppers. Here are six of those strategies:
1. Train your store associates so they know more about the products and services you offer than your competitors do.
Your employees are your first line of defense against showrooming; encourage them to look out for shoppers who are using their phone, and be ready to approach them with friendly assistance. Give your employees the authority to make decisions on their own, therefore enabling them to assist in-store shoppers in a timely manner.
2. Create value for in-store shoppers by using technology to your advantage.
Leverage tactics such as push notifications via SMS, QR codes, and in-store-only promotions to create value. Also, be sure to combine online and offline elements.
For example, allow shoppers to order online and pick up in-store. This will enhance both their online and offline experience at your store.
3. Sell the instant gratification of buying in-store.
If a consumer finds a product that he or she can't live without, buying in-store is still the fastest way to get it. Online ordering requires building in time for delivery; not so in-store.
Develop accurate product inventory reports so that you can keep best-selling products in stock at all times to deliver on this promise of immediacy.
4. Use social media in-store.
According to a recent study from Empathica, 82 percent of consumers are willing to engage retail brands in online conversations if they believe it will improve a future experience.
Provide in-store opportunities for shoppers to engage in social conversations about your brand. For instance, reward shoppers who "check in" on foursquare, post photos of your products to Pinterest, or tweet about a positive experience.
5. Compete on price … as best you can.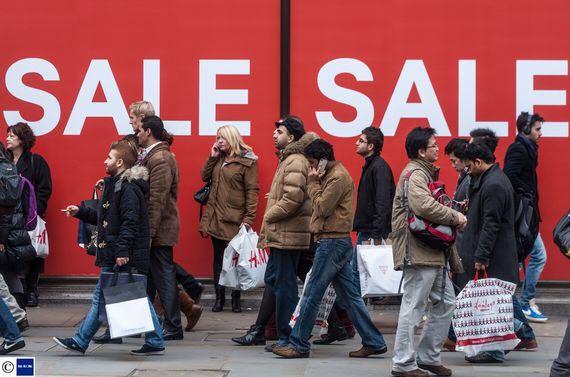 Established cross-channel retailers such as Target, Best Buy and Staples have recently launched price-matching programs to help them compete with online retailers who have significantly lower cost structures (i.e., Amazon).
Even if you can't give up the margin to match prices, maybe you could entice shoppers with free shipping from your store or other store-specific discounts.
6. Create a memorable in-store experience.
Brick-and-mortar retailers have an inherent advantage over their online-only counterparts: the ability to add a personal touch.
Online shopping is often an impersonal experience; one relied on for its convenience. Use tactile elements such as signage, sounds and smells to create a store environment that shoppers enjoy spending time in — and want to come back to again and again.
By choosing to view digitally connected shoppers as an opportunity, not a problem, you're priming your business for future success. Evolve your business to cater to this growing customer segment by implementing these tips, or risk being left behind.
For more tips on how to combat showrooming, check out Tina Praino's column: Showrooming: Don't Fear It, Embrace It.