Halloween Safety Tips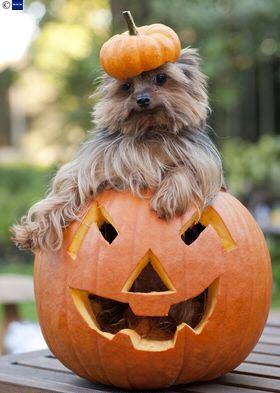 Halloween is a fun time for both children and adults; giving both an excuse to eat an abundance of candy and dress up as crazy as they want – without anyone judging them. Just make sure your celebration stays fun.
Don't disregard certain safety steps. Before you rock your costume and head out trick or treating, review the following checklists:
Before Halloween:
Secure emergency identification (name, address, phone number) discreetly within your child's Halloween costume or on a bracelet. Not on the outside of clothing where anyone can see it.
Because a mask can limit or block eyesight, consider non-toxic and hypoallergenic makeup or a decorative hat as a safe alternative.
Check to see if your costume, wigs and accessories are flame resistant. If they aren't, plan ahead to use only battery powered lanterns or chemical light sticks in place of candles in decorations and costumes.
Obtain flashlights with fresh batteries for all children and their escorts. This is also a great time to buy fresh batteries for your smoke alarms.
A Safety Checklist for Homeowners
Make sure your yard is clear of such things as ladders, hoses, dog leashes, flower pots, etc. that can trip trick-or-treaters.
Pets get frightened on Halloween. Put them someplace to protect them from cars or inadvertently biting a trick-or-treater.
Battery powered jack o'lantern candles are preferable to a real flame. If you do use candles, place the pumpkin well away from were trick-or-treaters will be walking or standing. Make sure paper or cloth yard decorations won't be blown into a flaming candle.
Trick-or-Treating Tips to Review with Children
Stay on sidewalks; obey traffic signals
lf no sidewalk, walk on left side of the road facing traffic
Stay in familiar neighborhoods
Don't cut across yards or driveways
Wear a watch you can read in the dark
Avoid wearing masks while walking from house to house (make sure you can see properly)
Carry only flexible knives, swords or other props
Wear clothing with reflective markings/tape
Approach only houses that are lit
Stay away from and don't pet animals you don't know
Have a safe and happy Halloween everyone!!