Is a Wireless Fire Alarm Right or You?
A wireless fire alarm uses radio signals to detect and transmit an alarm trigger signal to the control panel. A wireless fire alarm system is a great option if you don't want to deal with a complicated installation: They can be ready to go right out of the box.
If you are looking for a simple and affordable alternative to a traditional hardwired system, then wireless may be the way to go.
When to use a wireless fire alarm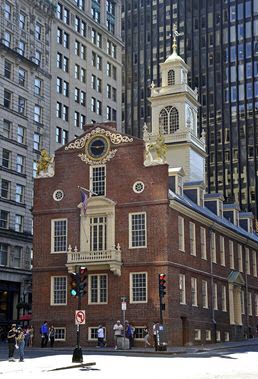 Wireless fire alarms are a practical alternative to a hardwired system in many situations:
If you rent office space and want to add extra fire protection, you can simply add wireless units to specific areas of your office, like over special supplies or volatile materials.
If your office space is in a historical building, and you can't or don't want to open up the walls or destroy ornate woodwork to install a hardwired system, a wireless fire alarm system is a good option.
If you own a large facility, like a hotel, you could cut down on months of installation for a hardwired system by efficiently installing a wireless fire alarm system instead.
Wireless systems also are a viable option for companies that have outbuildings that they would like to connect to their central fire alarm system. Wireless units can be fitted in remote buildings with receivers integrated into a central fire alarm control panel.
Finally, if you have a small budget to work with, wireless is an ideal choice; you not only save money on the equipment, but you also save on installation cost and time.
Compared to a hardwired system, a wireless fire alarm has a remarkably short installation time of roughly 30 minutes per single device. Depending on the amount of rewiring needed within a building, a hardwired fire alarm could take weeks or months to complete regulation installation.
Specific challenges to consider before installation
While a wireless fire alarm system or wireless smoke alarm can meet many of your fire protection needs, there are several drawbacks associated with going wireless. The main problem that wireless systems have is that they can be accidentally set off if someone is using another wireless device that operates on the same radio frequency.
Another issue is that a wireless fire alarm system can interfere with other wireless office equipment, causing interference and hindering the effectiveness of electronic systems. This problem can usually be overcome by selecting a wireless fire alarm system with a radio frequency that is outside the range of your office Wi-Fi network.
Finally, wireless systems may not meet your state's fire safety codes for businesses because it is not always possible for monitoring services to provide support. You can avoid this problem by talking with the monitoring service ahead of time to see if they have a wireless fire alarm setup that they can monitor and that you will be able to afford.
To avoid the common problems listed above and to choose a wireless system with monitored support, industry experts recommend hiring a wireless fire alarm specialist for installation. While many companies are capable of wired fire alarm installation, wireless devices represent another category altogether.
An expert wireless installation company will start with a radio fire alarm signal strength survey to determine the proper location for required radio boosters on-site. A wireless fire alarm specialist can also install highly functional equipment that meets current EN54 Radio Fire Alarm Standards to reduce the likelihood of false alarms.
Ready to Compare Fire Alarm Systems Price Quotes?