Industrial CCTV Systems: What Are They?
Industrial CCTVs (closed-circuit television) are systems that are used in an industrial setting to monitor work areas, entryways, and equipment. These surveillance cameras are different from other types of business CCTV systems in that they are designed for heavy-duty industrial applications in warehouses and manufacturing plants.
If you're interested in CCTV surveillance systems for your industrial business, it's important that you select the type of camera that is going to work well for your building and security needs.
What is the purpose and use of an industrial CCTV system?
An industrial CCTV operates with a video camera that transmits a signal to a closed circuit television.
Just like it sounds, an industrial CCTV system will be primarily used for surveillance in an industrial setting to monitor:
Lumber mills
Steel mills
Oil refineries
Manufacturing plants
Power plants
Mining facilities
Grain handling facilities
Industrial CCTV surveillance can be used to improve both security and job safety to prevent:
Inventory loss
Vandalism
Theft
On-the-job injury
Manufacturing defects/errors
Industrial CCTV cameras can monitor countless industrial settings. Many industrial companies used these units to monitor work areas and machinery for safety and security. These camera units can also be used for looking after industrial gateways, such as entrances, exits, loading zones, and dumping zones.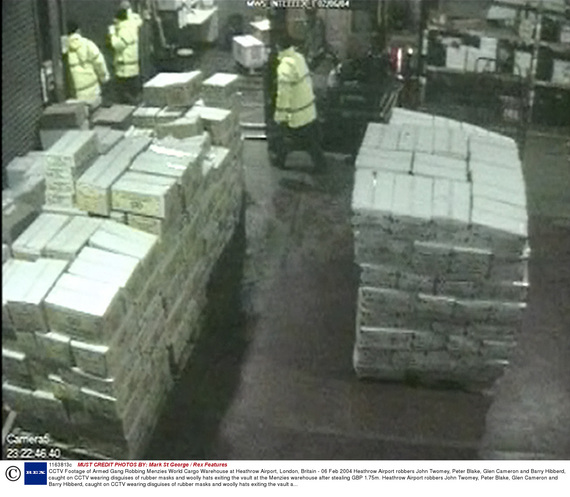 Specific industrial applications of CCTV cameras are going to vary depending on the type of business using them. For example, petrochemical plants and refineries typically use these cameras to monitor entryways, gates, marine decks, as well as detect any flares. On the other hand, lumber and steel mills use industrial CCTV cameras to monitor scales, cranes, equipment, and work areas.
Understanding industrial CCTV systems
Industrial CCTV systems consist of special cameras that are networked into a central server station. An industrial CCTV camera will record with high resolution image sensors and precision optics to provide clean, clear surveillance of an area of operation.
Industrial CCTV systems differ from other types of CCTV systems because of their rugged housings. Since the camera units are going to be installed in industrial settings where debris, hazards, and possible weather conditions can impact them, the housings are normally weatherproof and impact-resistant.
Industrial housing may be specifically designed for a hazardous jobsite to include manually adjustable lenses, high resolution color imaging, day and night imaging, and remote-controlled pan/tilt/zoom/focus for hazmat use. Since most of the surveillance units will be used in well-lit areas, night vision or low light options may be limited in indoor units.
Tips for buying industrial CCTV components
Most industrial CCTV camera systems come pre-assembled and are "plug and play" - they'll work straight out of the box. However, the number of cameras and the type of camera features that your company will need is going to depend on what type of industry you're in and the size of your company.
Before purchasing an industrial CCTV system for long-term use, ask yourself the following questions to narrow down the surveillance features you are looking for:
Do you want workers/visitors to know they are being monitored? If monitoring is used primarily to detect in-house theft, covert CCTV installation may be required.


What light levels will a camera capture? Most industrial CCTVs are intended for use in well-lit areas; however, cameras may be specially designed for low-lit use in after-hours surveillance.


What range will you record? The distance of recording needed will directly indicate what size and type of lens will be fitted to an industrial CCTV camera.
Ready to Compare Video Surveillance Systems Price Quotes?