Security Camera Reviews on 5 Cameras Under $100
It's not hard to find enough security camera reviews on the Internet to make it easier for you to decide which camera you will use to provide a security solution. If you're going for a DIY approach to security, then you can easily find 5 cameras under $100 these days. Deciding which one you will eventually pick can be as simple as comparing them and seeing which one matches with the things you are looking for.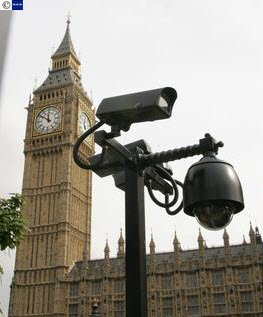 Features to look out for in security camera reviews
networking functions
backup power capabilities
panning/zooming/tilting
encrypted communication
software/operating system compatibility
data load on network
resolution/clarity of images
remote monitoring possible or not
Foscam FI8918W
This Foscam camera comes with a maximum resolution of 640x480, which is ideal because that's the most clear image you can have without compromising on quality and still being in touch with bandwidth usage. Images larger than this size tend to be very heavy in terms of traffic on your network and you may have to consider getting a dedicated network just for the security camera.
The main thing that sets this Foscam camera apart from the others is that it can pan and tilt and also has infrared enabled. The recording functions and the remove viewing functions are both pretty standard, providing motion detection, recording to local hard drives, website upload via ftp as well as web browser and other access through mobile devices. The Foscam is $83.
Security camera review writers said that the camera has extremely good audio output, but remote viewing is only accessible on Internet Explorer and proprietary third-party mobile apps.
Other features:
audio recording
built-in speaker
recording alerts/notifications
remote management
multi-user access
SecurView Wireless Day/Night Internet Camera
The SecurView wireless camera has many of the features of the majority of cameras and there are not any particular features that set it apart, except that it is a smaller model than most other cameras of this type. It has a maximum resolution of 640x480, field of view of 60 degrees and mounting hardware is included. The SecurView camera will set you back by $95.
Other features:
audio recording
no built-in speaker
recording alerts/notifications
multi-user access
digital zoom
no pan/tilt
Asante Voyager I
The Voyager I camera from Asante stands out from many other cameras in that its maximum resolution is 1280x1024. This is a widescreen resolution and is mostly useful for those people whose security needs extend to high definition images. Sometimes the basic 640x480 is not enough to bring out the features of intruders.
The one thing to keep in mind though, is that most networks use about 3-4 Mbps to transfer a standard 640x480 resolution image. Add to this panning/tilting/zooming and other functionalities such as speakers, audio recording, etc. and you can quickly get up to about 5-6 Mbps transfer speeds. And then if you also double the resolution with this camera, you will definitely need to consider a dedicated broadband connection just for the camera, with at least 15-20 Mbps transfer speeds. Doing this locally with cables is not a huge problem, but if you want to access your camera remotely through the Internet then you will need to consider separate connections.
For its high resolution capabilities, the Asante Voyager I surprisingly only costs $100. the only drawbacks are that it has limited Internet capabilities and not very good night vision.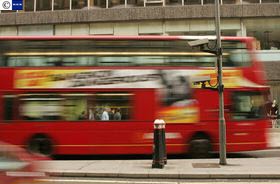 Other features:
audio recording
remote management
no modifiable video parameters
multi-user access
no pan/tilt
infrared enabled
mounting hardware included
ProView Wireless Internet Camera
The Proview Wireless is one of the cameras in the cheaper range, but it still has many of the features of some of the cameras that cost around $100. It does not have any distinctive features and lacks some of the functionality of other cameras (such as a built-in speaker, multi-user access and pan/tilt). But it only costs $67.
Security camera reviewers said that this camera was one of the best for Internet connectivity with remote management and highly secure encryption capabilities. The camera is a little bulky though and not very flexible.
The features that it has are:
45 degree field of view
audio recording
remote management
multi-camera expandability
digital zoom
Wireless IP Network Camera
The Wireless IP Network Camera costs $93.99 and is also one of the cameras that does not have as many features as the other ones. Distinctly lacking is audio-recording. built-in speaker, UPnP support, image capture and digital zoom. This camera is more appropriate for live monitoring of an area, with image capture achieved some other way on the computer. This is not necessarily a bad thing, as the picture can be much clearer if capture isn't taking place over the network, only image transfer.
The best features noted by reviewers were that it can be used outside and has extremely powerful night vision. The cons are that it is difficult to set up, does not support audio recording nor Windows 7.
Some of the other features:
640x480
recording alerts/notifications
remote management
modifiable video parameters
multi-user access
infrared enabled
mounting hardware included
Ready to Compare Video Surveillance Systems Price Quotes?