Choosing Document Imaging Workflow Software
The most important aspect to consider when choosing document imaging workflow software is ease of use. If creating, filing, and finding documents isn't easy and intuitive, your employees will resist using the system and your ROI will decrease. By far, the best way judge ease of use is to try the software yourself.
Document imaging workflow software automates approval processes, editors, and other document routing. Extensive workflow rules can be a distinguishing factor between small- to mid-sized solutions and true enterprise-level systems. When you submit a free BuyerZone request for document management software price quotes, several experienced vendors will review your needs to determine the appropriate-sized software for your business.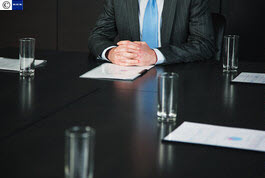 Many document imaging workflow software packages use familiar metaphors: file cabinets, folders, and paperclips, for example. These help even the least computer-savvy employees catch on quickly. Look for a balance between an uncluttered interface and the ability to get common tasks done quickly, without having to click through too many screens.
Manufactured by leading companies like WorldView, CompuThink, FileHold, VisualVault, and others typical document imaging software includes workflow customizations like:
Flexible architecture - Look for systems that store your documents in their original formats and run on a range of hardware.
Customizability - The document imaging workflow software should be customizable to match your business processes.
Scalability - The system needs to be able to grow with you, both in terms of how many users it supports and how many documents it can handle.
Security - The more extensive the security options, the better.
Search - The more in-depth and customizable the security options, the better.
Workflow - Is it easy and logical? Can you easily call up all related docs - all W2's, for example, or all docs with a certain customer number?
Document imaging software prices
Packages are licensed based on the number of users annually, with five being an average starting point for many quotes. If you require more (or less), most quality vendors provide quotes that are custom tailored to your organization.
Plan on paying at least $650 and as much as $3,500 for up to five users, with a number of sellers offering software solutions in the $700 to $800 range.
Let multiple document imaging workflow software vendors compete for your business. Place your free price quote request today.
Ready to Compare Document Management Software Price Quotes?