Maintenance Management Software Introduction
With everything you manage - from facilities to equipment to vehicles - you've got your hands full. Keeping track of the maintenance these assets require is an ongoing task, one that can quickly become overwhelming and a paperwork nightmare if not handled properly. That's why a diverse range of companies, large and small, are turning to maintenance management software (MMS).
MMS systems help you oversee equipment and facilities. They are sold under a variety of names and acronyms such as: computerized maintenance management systems or commercial maintenance management software (CMMS), enterprise asset management (EAM), predictive maintenance or preventative maintenance (PM) software, facilities asset management systems (FAMS), and more. While there are subtle differences between some of these terms, they largely accomplish the same tasks.
If you are in any of the following industries you may benefit from a maintenance management software system:
Manufacturing and industrial plants, warehouses, lumberyards, and construction contractors
Local and federal governments, power and water utilities, or transportation companies
Malls, office complexes, apartment buildings, and property management firms
Schools, colleges, universities, libraries, and churches.
Hotels, laundry rooms, large retail facilities, golf courses, zoos and aquariums, and restaurants.
Car rental agencies, equipment leasing vendors, or other businesses with vehicle fleets
Hospitals, assisted living and long-term care facilities
No matter your industry, this BuyerZone Maintenance Management Software Buyer's Guide will help you decide what to look for in an MMS system, how to compare your options, what you can expect to pay, and how to choose the right seller. Then, when you're ready, we can put you in touch with several qualified sellers in your area - for free!
---
If you're just starting to familiarize yourself with maintenance management software, there are an extensive range of benefits to be aware of that can dramatically extend the life of your equipment.
---
Benefits of CMMS Software
By definition, maintenance is an ongoing project: you can't just do it once and forget about it. Every building, machine, and vehicle needs to have regular maintenance done to keep it in top working condition. Managing multiple schedules, however, can be a serious headache. Whether it's a building that needs a new roof every eight years, a forklift that requires an oil change every 200 hours of use, or a CNC router that uses new bits every other week, your assets have widely varying maintenance needs.
CMMS software allows you to create maintenance schedules for each item and set your desired parameters. It then generates work orders for daily tasks, allows a technician to add notes about the work they've done, and tracks both emergency repairs and regularly scheduled maintenance.
Advantages of CMMS software
Utilizing CMMS software you can prolong the health and life cycle of your assets, which reduces your overall maintenance costs over time. CMMS can:
Extend the life of your assets: Regular maintenance makes your equipment last longer and run better, and maintenance software helps make sure it gets done on time.


Keep track of project costs: CMMS, at its essence, is a budgeting tool for managing inventory and the capital it takes to maintain that inventory.


Minimize downtime: Because CMMS software improves your maintenance practices, it can reduce the occurrence of breakdowns, as well as help you respond faster when problems do occur.


Track equipment and parts status: Knowing what work is due on your equipment lets you stock parts more efficiently and order only the supplies you need. It can also cut down on shrinkage.


Monitor mobile equipment: Contractors and other firms whose equipment gets sent out to job sites can do a better job of tracking orders and arrivals.


Maximize efficiency: Optimize maintenance schedules by grouping similar small projects together, while spacing out larger efforts.


Manage high-tech buildings: HVAC and environmental systems are becoming more complex and more automated. Quality CMMS software helps manage these critical systems and can help you respond to changing conditions on the fly.


Meet certification requirements and compliance: Maintenance management systems usually provide the security and tracking required by the popular ISO 9000 quality standard. They can also meet industry-specific standards such as the FDA's regulations for food, beverage, and medical supply manufacturers (21 CFR Part 11), and JCAHO's standards for hospitals, nursing homes, and other health care organizations.
Green maintenance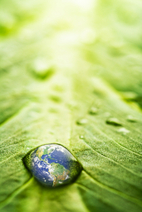 Furthermore, some CMMS software can help your business become more environmentally friendly and energy efficient by:
Decreasing your carbon footprint through reductions in waste and consumption.


Improving energy efficiency by keeping equipment inspected and in working order.


Providing commercial energy audits and monitoring conditions such as temperature and emissions.


Providing green certification when conditions such as corrective work orders are met.
Considering that the cost of energy continues to skyrocket, green practices are becoming more and more common in maintenance and facilities management operations. Finding ways to help reduce your organization's energy usage is becoming a top priority for many plant and facility maintenance managers.
Is CMMS right for you?
Smaller businesses often manage scheduling with index cards, a clipboard, or a simple spreadsheet program. However, even with a small collection of equipment to maintain, it doesn't take long for these systems to become disorganized. If you have more than four or five employees doing maintenance and facilities work, or more than 30 or 40 major pieces of machinery to care for, your business would benefit from the switch to maintenance management software.
Alternately, you may feel you are ready to upgrade from outdated maintenance software. In some cases, the old system never really "took" - the implementation was never completed, or it didn't do everything you required. Today's CMMS software makes it easy for employees to update asset information, and provide a range of features wide enough to tackle almost any job. Upgrading can lead to improved adoption since new CMMS is very user-friendly.
---
Maintenance management software simplifies and unifies the upkeep of your equipment into a single platform. To achieve that goal, there are a number of features that make it highly adaptable to any industry.
---
Basic Maintenance Management Features
The maintenance management software industry includes three main tiers of software sellers. The top tier consists of true enterprise-level facilities management software, suitable for managing equipment, vehicles, and facilities for oil refineries, high-end manufacturing, or businesses with dozens or even hundreds of locations. Mid-tier vendors sell to companies with five to 10 locations, while low-end systems are generally capable of managing only a single location.
Another distinction between various maintenance management software packages is that some are focused on specific verticals, while others are broader. Municipalities, for example, can choose from a range of software designed for large highway and public works departments. Other verticals and specialties include hospitals, manufacturing, and vehicle fleet maintenance. Often, a more generic CMMS system will be able to do the job just as well, but specialized systems require less customization and often include exclusive features specific to their niche.
When shopping for non-industry-specific CMMS, it's generally beneficial to purchase a modular system that's totally configurable to your business. Considering the breadth of industry, versatile software should adapt to the changing needs of any organization's maintenance.
Maintenance management features
Before deciding which management features you need, take time to examine the needs of your business. Some questions to consider are:
What assets are you tracking manually?
Is your organizational system overwhelmed or not working?
Do you have a corporate initiative in place to address maintenance challenges?
Any maintenance management system should be able to handle all your basic maintenance scheduling needs. Most modern systems provide inventory systems for assets and parts, tracking for labor hours, and the ability to create work orders. Work order automation is an important feature to evaluate: look for a system that includes routing, sign-offs, and other tracking features beyond just creating a work order.
The system should have flexible reporting options that help you gather information about costs and the efficiency of your maintenance activities. A package that lets you export data to a spreadsheet or reporting software provides even more flexibility; however, if the reports included in the system are customizable, they may be all you need.
To manage larger facilities or multiple locations, you may want to look for a system that can connect to CAD software. This feature lets you create maps of your facilities so you can locate the equipment you need to work with. If you have multiple locations, you may also need remote access, which lets employees enter information and get reports no matter where they're working.
Facilities larger than 50,000 square feet may require more in-depth integration with your Building Automation System (BAS) or Building Control System (BCS). These systems control HVAC, fire alarms, and other environmental equipment. When tightly integrated with a BAS, maintenance management software can generate work orders based on changing conditions within the building. For example, when pressure gets too low in a condenser, the MMS can email a work order and send a page to the responsible staffer.
Wireless
Most CMMS systems offer support for mobile devices such as smartphones, iPads and tablets. With wireless support, any browser-based mobile device can access your CMMS.
Using a handheld barcode scanner and smartphone, technicians can instantly track which parts get used in a specific piece of equipment.
The tech can also add notes about the service they've done or any other potential problems they find. The data is uploaded to the main maintenance management system without requiring workers to manually type it in, cutting down on data entry time and increasing accuracy. And your staffers can do it all from the garage, parts shop, or other workspace without direct PC access.
Support for mobile hardware is critically important to some users, and not relevant to others. However, with more technicians out in the field rather than chained to their desks, browser-based mobile makes sense. It saves valuable time to input the report on your mobile device rather than waiting to do paperwork back at the office computer. Mobile hardware is a key distinguishing factor between different systems, so decide early if remote access is a requirement for your purchase.
---
In terms of installation, you have two choices: client-server (installed on your local machines) or ASP (hosted and accessed via the Internet).
---
Client-server vs. ASP Maintenance Software
CMMS software that is run in-house is often referred to as a client-server system. Virtual or vendor-run applications, on the other hand, are referred to as application service seller (ASP) solutions, or, more commonly, Software as a Service (SaaS). This solution is very popular with about 98% of all CMMS being hosted by a vendor.
Client-server maintenance software
Historically, most software was locally hosted - the program ran on your computer and stored data either on your hard drive or on a network server in your office. A setup like this gives you the greatest control over every aspect of your maintenance software system.
Installing and maintaining the necessary security for a client-server system requires technical expertise. In addition, keeping the data in-house gives you the responsibility of making regular backups - preferably daily - in case of a system crash.
On-site CMMS works best for businesses with strong IT departments who can manage the system and troubleshoot when problems occur with the server. If you choose the client-server route, you'll pay a lump sum upfront to buy and set up the system, including software and servers.
ASP-based or SaaS maintenance software solutions
In an SaaS solution, both the application and data reside on your vendor's servers, and you access it via the Internet using a web browser or specialized client software.
The main advantage of web-based solutions is that they are maintained by IT professionals at the vendor's office. This removes the burden from your IT department. Multiple layers of firewalls and security, uninterruptible power supplies, fail-over (instant switching from one computer to another in case of a crash), and reliable backups are all standard operating procedures for these vendors. They combine to virtually guarantee that your application and data will always be secure and available.
Furthermore, SaaS software automatically updates when newer versions become available.
The biggest risk to be aware of with online solutions is that they require a broadband Internet connection at all times. Since no Internet connection works 100% of the time - your internal network may fail, your ISP may experience an outage, or an Internet worm may cause congestion - you may not always be able to access the system. These types of outages are rare but possible.
With online sellers, you can expect to pay a smaller setup fee then ongoing monthly payments based on the number of users. This may be more workable if you organization can't afford a larger upfront fee for a client-server solution.
Which is right for you?
Client-server software used to make up the majority of installed maintenance software systems, and may still be more familiar for some users. However, the SaaS model is gaining popularity, particularly among smaller firms. Here are some areas you should consider:
Can your employees handle it? If you have in-house staffers with computer expertise, a client-server solution may be your best option. Smaller companies with little to no computer expertise are probably better off choosing an SaaS solution.


Do you need extensive customization? SaaS can easily make changes in appearance and functionality to make the entire program configurable to your business. Where client server software was once the clear choice for customization, now most SaaS systems can also design software that meets your organization's individual maintenance needs.


What are the immediate and future needs of your business? If long-term integration with other systems is your ultimate goal, then a client-server solution may be the way to go.


What's your budget? In the long run, costs even out between the two options. However, there is a much lower initial investment with the SaaS models, so it can be easier to get a pilot program going without a significant capital investment.
Since both are secure, reliable options, a final way to make the choice is to consider which of the potential downsides you fear more: being unable to access your system while your Internet connection is down, or losing data and time because your server crashes.
You can also start off with a hosted service, then move to an in-house solution: SaaS vendors should offer a seamless migration path that will allow you to easily export your data. Some vendors offer both hosted and in-house systems, making the transition easy. If you're unsure which direction to follow or you're not ready to make the full investment, this can be an easy way to get started without committing fully to either direction.
---
Before you begin contacting sellers, there are a few steps that can help further define your needs. These considerations will also make sure you're only contacting those who will be able to deliver a platform that's on the same scale as your organization.
---
How to run a CMMS evaluation
Before you start comparing different CMMS packages, make sure you have a detailed understanding of what you need the system to do. Make a list of the following:
What buildings, equipment, and vehicles do you need to track?
What maintenance do they require and on what schedule?
How many employees will be using the system and where?
Is there any other information you want the system to handle?
Also, gather your technical requirements: find out if the system needs to run on Oracle or SQL servers, for example.
Once you've done that, create a list of the features and capabilities you want based on the needs of your business. Prioritize your list based on which features are most necessary to your business.
Next, decide on your budget and consider what resources your business can commit, including time, people, and capital. This is particularly important when deciding between ASP/SaaS or traditional client-server software.
CMMS ease of use
Don't depend solely on your feature checklist, though. Getting your staff to adopt a new CMMS system can be difficult, so it's important that it be easy to use. Of course, every salesperson will tell you their maintenance management software is easy to use. You need to decide for yourself what "easy to use" means, but here are some examples.
Is entering information intuitive? Can you skip sections or include non-standard information?
How much is automated for you?
Can you easily find specific information about an asset?
Are the various screens easy to understand?
Does the "flow" from section to section match your workflow?
Consider real-life situations: how easy is it to reschedule maintenance when needed?
Can you switch immediately from one task to another if an emergency comes up?
No matter how easy the basic functions are, users will always have questions, so investigate the built-in help features as well. How much contextual help is included? Are there pop-up "tool tips" to explain various buttons? Is the help system useful?
Hands-on experience can really help you decide if the software is right for your organization, so find out if the seller offers a limited trial before purchase then give your staff the opportunity to try it out.
Flexibility
Most CMMS software can be customized to include your company information, employee names, and specific buildings or equipment. If your maintenance operations are unique to your industry or business, you should look for a system that includes more significant customization options. If the CMMS system doesn't match your processes exactly, you'll never reach the full ROI potential.
---
Now that you've established a solid list of your individual needs for the system, you're just about ready to start talking with sellers.
---
What to Look for in a CMMS Software Seller
Submit a BuyerZone request for CMMS quotes and you'll be put in touch with up to five qualified sellers of maintenance software based on your requirements. It's important to compare several sellers to get the best sense of the advantages and disadvantages of different systems.
In addition to reviewing the sellers' web sites and product literature, you should ask the sellers to conduct a demo for you. While you can usually get a demo CD and try the software on your own - and we recommend that you do - you'll get a much better sense of the products' capabilities if the seller can walk you through an online demo as well.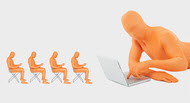 These online demos are usually done live using a web conferencing service, so you can ask questions and investigate the product areas that are most important to you.
Like many business software applications, CMMS software is often packed full of features, many of which you'll never use. Industry surveys indicate that most companies use only about 20% of the features available in their MMS system, so don't be distracted by the 80% that are just fancy add-ons. Focus on evaluating those features you decided are essential, especially the work order functionality.
CMMS ease of use
Don't depend solely on your feature checklist, though. Getting your staff to adopt a new CMMS system can be difficult, so it's important that it be easy to use. Of course, every salesperson will tell you their maintenance management software is easy to use. You need to decide for yourself what "easy to use" means, but here are some examples.
Is entering information intuitive? Can you skip sections or include non-standard information?
How much is automated for you?
Can you easily find specific information about an asset?
Are the various screens easy to understand?
Does the "flow" from section to section match your workflow?
Consider real-life situations: how easy is it to reschedule maintenance when needed?
Can you switch immediately from one task to another if an emergency comes up?
No matter how easy the basic functions are, users will always have questions, so investigate the built-in help features as well. How much contextual help is included? Are there pop-up "tool tips" to explain various buttons? Is the help system useful?
Hands-on experience can really help you decide if the software is right for your organization, so find out if the seller offers a limited trial before purchase then give your staff the opportunity to try it out.
Long-term partner
In addition to selecting the ideal CMMS, you're choosing a new partner for your maintenance operations. The CMMS seller you choose will be responsible for installing and maintaining the system, so it's important to select one who has proven longevity.
One way to help assess the stability of your seller is to choose CMMS with a large installed base. This ensures that the seller will continue to upgrade and improve the product, and demonstrates that the company has an ongoing revenue stream to keep them in business.
Ask about their experience in your industry, as well. They should be able to put you in touch with references in your industry who are using their CMMS software. Call the references and ask questions such as:
Has the system improved your maintenance operations?
Have you seen a significant ROI?
How does the seller react when you have problems?
What do you like least about the PM software?
Does it do everything you expected?
CMMS software training and support
Training and installation is critical. Getting started with new CMMS can be inconvenient even in the best cases, so ask how the seller plans to minimize disruption during installation.
The seller should provide training for everyone who will be using the system. Many businesses prefer having a trainer come to their office, but that is not always possible. Web-based training can also be effective, if done properly. Regardless of the type of training, it should take users through the basics of setting up, operating, and troubleshooting the system.
Furthermore, your seller should offer ongoing training in the form of free webinars and accessible, consistent customer service. Email support, too, should be readily available.
As with any complex software, you should expect occasional problems or outages. While "guaranteed 99.5% uptime" and other seller assurances are fine, more important is how they react when something does go wrong. Inquire about their support policies: do they have live support staff on the phone during business hours, or 24 x 7? Do they guarantee a specific response time? What kind of training do their reps have? You want to make sure that a software glitch won't disrupt your work for any significant period of time.
Pricing Maintenance Management Systems
Costs for preventative maintenance systems installation can span an incredibly wide range: basic do-it-yourself software for a five-person staff can be found for less than $1000, while a company with several locations and thousands of employees and assets to track can easily spend hundreds of thousands of dollars.
See what other BuyerZone users have paid for maintenance management systems.
There are several factors that determine CMMS pricing and these vary from seller to seller. Some of the most common factors include:

How many full system users there will be.


Which modules you plan to implement beyond those that are included.


How the CMMS company approaches training and services.


How much data must be converted, whether a simple data import or complex conversion.


If the system will be hosted by the seller or hosted locally.
Since every CMMS seller prices their system differently, it can be difficult to compare costs. The most typical pricing structure is a base price for the software plus a per-user cost: $5,000 to start, then $50 per user per month, for example. Others may simply charge a higher per-user cost, depending on one or more of the factors described above.
A basic preventative maintenance system for a small company (1-5 users) can range from $3,000 to $5,000 for a package that includes licenses and some form of assistance with training, implementation, and/or set-up. A mid-size company (6-15 users) might spend $6,000 to $15,000 on licenses and professional services which could include on-site training, implementation, data conversion, and setting up KPIs (key performance indicators.)
Large implementations may encompass several locations and some form of system integration; these typically cost over $25,000 for software and services, as the implementation process becomes more complex. And for the largest corporations, global Enterprise Asset Management (EAM) systems generally run $50,000 and up for software and services which often include project management services for multiple departments and divisions.
Extra fees
You can also expect to pay about 15% to 20% of the purchase price annually for support and software upgrades.
Some sellers include basic training in their costs, others charge extra. Make sure you get a complete breakdown of all the costs associated with installation and support so you can make a fair comparison.
As with many business purchases, you should be wary about buying preventative maintenance systems at either extreme of the price range. Of course you don't want to overspend, but spending too little can also lead to problems: you may find the bargain-basement suppliers don't offer enough customer support or all the features you really need.
It's important to remember that these costs - while seemingly high - will be offset by the time and money savings that result from better maintenance schedules. Think in terms of long-term ROI - not just the up-front costs. A common mistake in preventative maintenance system implementations is not getting proper management buy-in and financial support: it will take significant time and effort to get your system up and running at peak efficiency. Commitment and support from management are essential to avoid the project failing before it ever gets off the ground.
---
These final quick tips can help you find the best long-term solution through a variety of easy research and education.
---
Buying Tips
Take the time to do the research--even if you're not quite ready to purchase. Many vendors offer free educational materials such as white papers.
Check up on your vendors, study ratings and reviews, and call references.
Join forums or groups on networking or social media sites and ask questions of your peers and those in the industry.
Attend a conference to gain in-depth knowledge of a particular CMMS.
Above all, make sure you're crystal clear on the immediate and future maintenance needs of your organization. Those needs will inform your buying decision and help you make sure you wind up with the right package.
Ready to Compare Maintenance Management Software Price Quotes?