Migrating Your Business to a Document Organizer Software
Using document organizer software can make a big difference in the way you handle, categorize, and store your business files. If you find a software solution that meets your company's needs, has an intuitive interface, can streamline your archiving jobs, and has a solid support team, you can begin organizing every file related to your business within seconds.
Here's how in four easy steps:
Step 1: Use software developed for the size of your company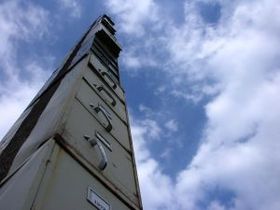 Generally, software that's been designed to meet the needs of your company's particular size will be more beneficial to you than a system that hasn't. Software created for larger businesses boasts more features, but these might not be required by a start-up or small nonprofit organization.
Buying Tip: Selecting a program suited to your company's size might also provide you with solutions for business automation, which can make it easier to manage cases and contracts.
Step 2: Find software with an intuitive interface
Implementing a software program with an intuitive interface that anticipates your needs can be extremely helpful when improving overall organization. Usually, the software solutions that are ready to use out of the box are the programs that are more capable of categorizing and streamlining.
With that in mind, good document organization software is easy to understand and won't leave you searching through the program for specific functions
Buying Tip: Look for software with large, intuitive icons that make functions obvious, and prompt you to complete tasks that logically follow the ones you've just performed.
Step 3: Streamline your archiving
One of the reasons you might have chosen document organizer software is to store and manage old files. While referring to these documents can be a snap with an electronic system, creating digital versions of paper files can mean time-consuming scanning, naming, and categorizing. So make sure you select the system with the highest degree of automation possible. The idea is to save yourself work, not create more!
Buying Tip: When buying software, choose a program with features that compresses the steps needed for archiving. Let the software do the work necessary to digitize, label, and move the documents to their appropriate locations.
Step 4: Call support
Don't be afraid to call your document organizer software's support team. Even if you have an information technology department, getting feedback from the software's engineers, or people who have been trained by them, can save you time and money.
Great manufacturers will offer to dispatch a support team to your business to help with training and troubleshooting. Remember that good organization is only as effective as the team behind it, so take advantage of the resources available to you to make your software run as smoothly as possible.
Ready to Compare Document Management Software Price Quotes?