The Benefits of Going Digital with Your Business Documents
Running a business that depends on cumbersome paper documents can lead to misplaced files and lower productivity rates. Fortunately, document management software can make instant file retrieval, online collaboration, and better security within your company possible.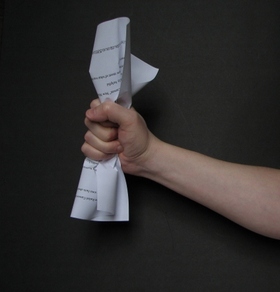 Some of the most basic things that document managing software does to encourage business organization revolve around providing a consistent digital record. That may mean scanning different types of documents and displaying them in consistent ways or collecting a range of digital data from different parts of a software architecture and archiving them in the correct format. For example, business organization software tools may sort data from spreadsheets or PDFs into a data warehouse or central repository for easy retrieval.
Benefits
With software dedicated to document management, any of your employees can log onto your system and locate a file without needing to be technologically savvy. Usually, only a few seconds are required to search for and retrieve files, and the time saved can increase your employees' productivity and pad your profits.
In addition, you can easily recreate your own filing system electronically by modifying the program's templates and taking advantage of import features. These tools can copy files from your hard drive or network and transfer them onto the new system with little fuss.
The software will also give your employees the ability to collaborate on documents in an organized fashion. They can log onto your system from any location so that they can create or instantly modify files with input from others on their team.
Some collaborations can be done in real time, with contributions being attributed to original authors. You may be able to monitor their progress every step of the way, which can be beneficial for the completion of time-sensitive documents, or files that depend on accurate conveyance of information.
Securing your business documents is always a good idea, but with document management software, you'll be able to keep your files extra-safe. It's not uncommon for software solutions to have several security layers that let you control who sees your documents. You may be able to encode or lock files, folders, or the system itself, with the click of a button. Viewing and editing privileges can be granted to individual employees or groups that you predefine within the system.
Other benefits include:
Automatic routing of documents as they come in and go out
Eliminating the mounting ink and paper costs
Minimizing the likelihood of lost documents
In addition, with electronic document filing software, there is far less of a hassle when filing taxes and responding to IRS audits.
Ready to Compare Document Management Software Price Quotes?