3 Ways to Save Money on Document Scanning Software
Using document scanning software can be one of the best ways to ensure you're always getting a great return on investment as you modernize your office. When you consider your industry, integrated organization possibilities, and the long-term costs of the software, you can save even more money by choosing a solution that will further increase your profits.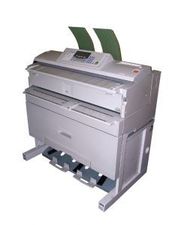 Here's how.
Consider your industry
While the specific scanning software you choose can largely depend on the type of hardware you're using, you should also consider your industry as a factor when shopping for solutions. Your industry's governing bodies are likely to have standards for the scanning and storage of digital documents, especially when it comes to official records.
Each industry may have different standards, and you'd do well to verify that your software and hardware is compliant with these regulations before investing in either. For example, if you work in the medical industry, you may want to double-check with the Health Insurance Portability and Accountability Act (HIPAA) to ensure that your software meets the acceptable grade for storage and archiving.
Integrated organization
Document scan software that can produce results easily can be a big selling point to those who want intuitive, user-friendly solutions. It can be prudent, however, to choose software that gives you a built-in way to organize your documents as soon as you scan them.
In some software solutions, this can be found in an integrated indexing document system, which allows the retrieval of files to be as simple as the scanning of documents. With an integrated system in place, your employees will be able to find documents quickly, and you won't have to spend extra money on another platform.
It can also be cost-effective to make sure your chosen solution is capable of being integrated with your existing business software.
Estimate the long-term costs
As with any investment in technology, it's crucial to estimate the long-term costs of your scanning software before committing to it. To save money, consider how expensive it will be to implement the program. Intuitive interfaces that are easy to understand can spare your budget by not requiring intensive employee training. Free upgrades and support offers can also significantly lower routine maintenance costs.
Lastly, try finding software that will allow you to save scanned documents in multiple or universal formats. This can give you the freedom to cheaply migrate to a different program if your current one is ever discontinued.
With that said, most packages are licensed based on the number of users, with five being an average starting point for many platforms. If you require more (or less), they jump up in quantities of 10 and cap out around 100 users, with custom quotes provided for organizations with more than 100 users.
For up to five users, plan on paying at least $650 and as much as $3,500. It's worth noting that a number of sellers provide their document scanning software in the $700 to $800 range.
Additional estimated costs include at least $3,500 annually to maintain and manage the system itself, as well as the purchase of a scanner (if you don't already own one or have it integrated into an MFP device) for around $300 to $1,200. Keep in mind that a scanner that's coupled into an MFP will be far more efficient than a traditional flatbed scanner as it will most likely include an automatic document feeder - greatly simplifying the scanning of large sets of documents.
Ready to Compare Document Management Software Price Quotes?