FaciliWorks from CyberMetrics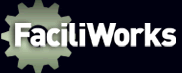 FaciliWorks® Computerized Maintenance Management Software.
Smart. Fast. Competitive. And easy to use! Efficiently manage your workload, reduce maintenance costs, optimize inventory and purchasing, process tasks and schedules, implement standards and compliance, store and retrieve records, and improve the over-all reliability of your maintenance management program with our industry-proven, scalable software solution. FaciliWorks is available in both desktop and web-based versions to meet your specific needs.
Ready to Compare Maintenance Management Software Price Quotes?