How to Choose Between Web Conferencing Companies
If you need to hold a meeting with people from around the world, stop spending thousands of dollars and loads of time on traveling to a central location. The best web conferencing companies can set you up with a virtual meeting solution that you can host from your PC without needing special equipment or customized installation.
Getting started with web conferencing
Although web conferencing offers a rich suite of seemingly complex features, the setup is quite simple - all you need is a computer with high-speed Internet access, a web conferencing client, and a phone line. Once you have that in place, the best web conferencing companies can take care of the other requirements.
Web conferencing providers can walk you through the different features that come with the software, and detail how you can turn a simple web conference into a more elaborate webinar or webcast. With a few add-ons like video cameras or microphones, a webinar company can help you get more out of your setup.
Selecting the best web conferencing companies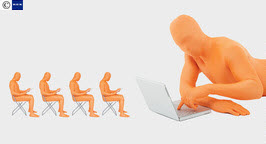 To locate the best web conferencing companies, start by submitting a free request for quotes through BuyerZone or by performing your own online research. Then, talk to at least 4 to 6 different companies to become familiar with the services and support they offer and determine which one provides the best mix of quality, service, and cost.
To get the ball rolling, consider five highly rated web conferencing service providers:
Infinite: High-capacity web conferencing provider that can support up to 1,000 participants in one conference; best for large company-wide conferences across multiple branches. Founded in 2001, Infinite serves more than 15,000 customers, 10,000 of which are through agents and affiliates. Their core services include audio conferencing, web conferencing, webcasting, and virtual events.


Watchitoo: Web-based conferencing without software download necessary; offers screen sharing, video conferencing, video editing, social media posting, text chat, and whiteboard collaboration. With advanced analytics and on-demand recording capability, Watchitoo enables you to stream up to 25 webcams and post the content for subsequent viewing. They offer three unique products including StreamingPro, ClassInteract, and Playground.


GoToMeeting: User-friendly, cost-effective web conferencing solution for scheduled or impromptu meetings; supports 15 attendees per meeting with collaboration via keyboard and mouse control. Produced by Citrix, a company with a 25-year history of creating a seamless integration between work and life, they claim to have provided 30 million meetings in 2013 alone. They also offer a 30-day free trial.


Adobe Connect Pro: Ideal for experienced web conference participants; offers a larger selection of integration and participation tools with flash-based software. Designed to facilitate online learning, meetings, and webinars, Adobe's leading platform has been used by countless leading corporations as well as the U.S. Department of Defense.


Microsoft Office Live Meeting: Offers virtual meetings for small to large groups via chat, video, audio, file sharing, and pre-recorded presentation; one notable drawback is that mobile access is not supported. Provided free of charge and licensed "as is" without warranty, this collaboration tool from the world's software juggernaut enables you to record meetings as well as collect and use information related to its participants (in compliance with all local laws of course).
Before you start contacting companies, it's important to access your web conferencing needs. The best web conferencing companies can find you the features that you'll rely on the most during your presentations. Have the company walk you through the features to make sure it does everything you need it to. Then try it yourself. Most companies provide a free trial that lets you test out the software before you buy.
When it comes to support, it depends on the type of web conferencing software you'll use:
ASP. ASP providers host the software and their service and take care of all maintenance, but no Internet connection is up 100% of the time.
Hosted solutions. Hosted software vendors give you the most control over the software but require in-house resources for upkeep.

The best web conferencing companies will explain the differences clearly and the level of support you'll need.
Other considerations for the best web conferencing companies include:
Provide all pricing and service details in writing
Detail the types of direct service they offer
Offer training for you and your staff
Negotiate better rates based on volume and frequency
Willing give a list of references
Member in good standing with the Better Business Bureau
Offer SLAs to ensure uptime
For many businesses, criteria like maximum meeting size and collaboration tools can make or break your final decision in a web conferencing company. Before investing in a service, choose a provider that can support your largest meeting capacity with the collaboration tools you require to improve communication, such as full desktop sharing, video sharing, and even support for PowerPoint presentations.
Ultimately, the best web conferencing companies are those that treat your business like a partner, taking the time to understand your needs so they can offer a solution that you'll be happy with.
Ready to Compare Web Conferencing Services Price Quotes?