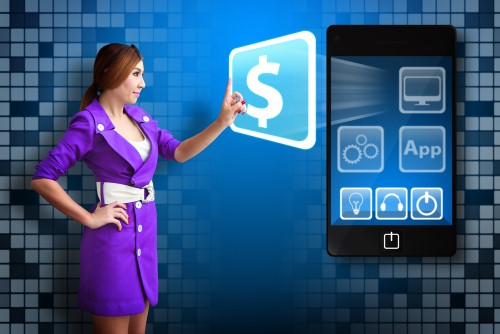 A study suggests growing adopting of NFC-ready devices will spur the mobile payments transition.
Mobile payments revolution coming in 2013?
November 30, 2012
The long-awaited mobile payments revolution might finally be on its way, according to data that was recently released by ABI Research. The firm's latest report predicts that 2013 will be the year mobile credit card processing emerges, as consumers continue to invest in the devices they need to conduct remote transactions with credit card machines.
As we close out 2012, ABI Research projects that approximately 102 near field communication-enabled (NFC) devices - such as tablets and gaming consoles - will have shipped throughout the year, an increase from the 80 million originally predicted. Analyst Phil Sealy said this is a huge step in the right direction for mobile payments, which have so far been stagnated by slow consumer adoption of NFC-enabled devices and a lack of regulation regarding the payment technology.
"We expect handset shipments to more than double next year, with NFC inclusion likely to become a default technology integrated into flagship handsets," Sealy added.
The data estimates the number of shipped NFC-ready POS systems will rise to 285 million in 2013, as mobile payments finally come out of the "trial phase" and become a common method of completing transactions. By 2017, ABI Research estimates shipments of the devices will surge to 1.95 billion.
A recent partnership between Brazil-based Bradesco and Claro, America Movil's wireless unit in Brazil suggests that this could indeed become a global shift, RCR Wireless reports. The collaboration was formed to encourage the push for NFC capabilities and mobile wallet adoption.
"Mobile phones are in everybody's lives. Many people who do not have bank accounts have mobile lines," said Bradesco executive director Candido Leonelli, as quoted by the source.
Some industry analysts believe that mobile payments can provide the un- and under-banked with the tools they need to become active consumers and manage their money more effectively.