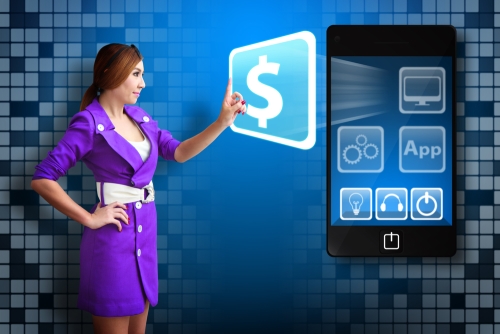 Mobile payment technologies are expected to take off in the near future.
New payment technologies encourage people to leave their wallets at home
February 4, 2013
With mobile technology becoming more advanced, IT developers and financial institutions are banking on consumers embracing new credit card processing solutions to make their lives easier. The mobile wallet is a concept that's been touted as a better way to pay - it stores individuals' credit and debit card account information on a secure platform and completes transactions without magnetic stripes or card swipes.
Instead, consumers can wave a near field communication (NFC) enabled device - such as a smartphone - past credit card terminals. Because the payment information is stored digitally on mobile device applications, people can leave their wallets at home and have one less thing to worry about. 
However, it's taken longer than expected for this technology to take off. In fact, the payments industry has been waiting to see which developer will emerge as a leader in the race toward mobile payments. ACI Worldwide recently released the findings from a survey that showed Google is quickly becoming the favorite. 
More than half of surveyed retail professionals said they think Google will grab the biggest market share and win the "mobile payment war." In preparation for the takeover, 83 percent said they expected the number of deployed POS systems to rise drastically in 2013. 
If consumers aren't keen on using their smartphones as wallets - or they are part of the shrinking number of feature phone users - they also have the option to pay with a watch. TransCard recently introduced a hybrid device in collaboration with Watch2Pay that enables customers to pay with MasterCard PayPass at NFC-ready terminals. 
"NFC innovations are taking a number of form factors and the innovations around NFC-enabled devices will only become more prevalent as the technology becomes more mainstream," said Craig Fuller, CEO of TransCard. 
As these technologies gain traction with consumers and companies, the market will likely see an influx of mobile payment products.