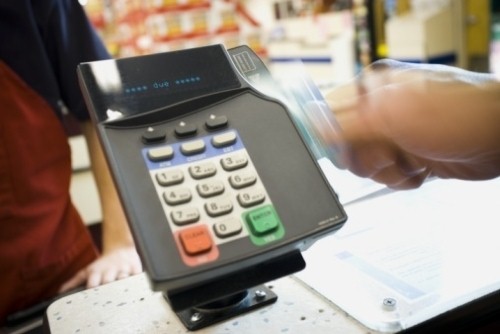 A recent study found small businesses can earn more revenue when they accept credit cards.
Small businesses boost revenue with credit card processing
May 24, 2012
A recent study, called "Get Growing," found that more than half (55 percent) of small business owners still don't have credit card processing equipment, even though consumers are using cash for fewer transactions. As a result, those businesses are collectively losing an estimated $100 billion in revenue every year.
If small businesses invest in POS systems for their locations, each could potentially capture $7,000 in sales, the report found. This would inject capital that would ultimately improve cash flow and reduce bad debt. When small businesses are not capable of taking cards and customers are not carrying cash, owners must either turn shoppers away or accept a form of payment that could take much longer to hit their bank accounts.
"It used to be that if clients didn't have cash handy, they'd pay by check," said Cynthia Okimoto, owner of New York Dog Nanny.
As mobile devices have gained popularity, developers have found ways of turning the portable technology into credit card terminals. Now, independent businesses can complete on-the-go transactions by simply sliding a payment card and verifying it with a signature or PIN entry via a mobile application.
"Now that I process my clients' credit cards right on my iPad, I never have to turn down a potential client and I get paid faster and more reliably. Checkout is speedy and convenient for my clients, and they're impressed by the sleek, innovative technology," Okimoto added.
The study found that two years after businesses started taking cards, they had increased their sales by approximately two-and-a-half times. This could be owed to the fact that credit card users spend nearly 50 percent more than customers paying with cash.
Companies that want to gain an edge on their competitors and earn more sales can invest in payment processing devices that suits their businesses' needs.