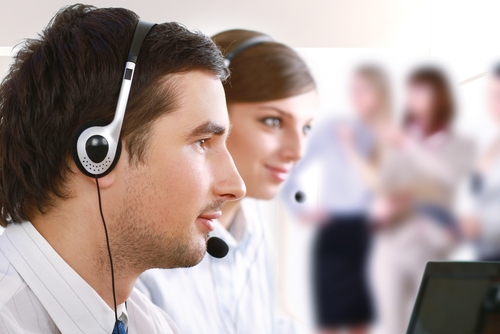 Contact centers need multi-modal communications
Contact centers need multi-modalcommunications
January 24, 2013
Consumers are using mobile and web technologies for a wide variety of activities, including tasks associated with interacting with company representatives. If businesses want to keep up with the evolving customer communication landscape, decision-makers need to incorporate these tools into contact centers, providing clients with multiple modes of collaboration.
A recent Call Centre Clinic report highlighted this need, noting that help desks that fail to adapt to these transformations will find it more difficult to meet customer demands. Most consumers claim the biggest pet peeve they have with contact centers is the requirement to share problems or concerns with multiple people, as if they are being handed off down a line of representatives. This suggests that while the multi-channel trend has gained momentum in most of the private sector, the customer service section may have been overlooked.
Businesses need a way to integrate multiple communication platforms together so representatives can interact with customers on any given platform, depending on client preferences, Call Centre Clinic reported.
The multi-channel norm
A unified communications platform that is capable of capturing data from every interaction on each channel would alleviate much of the stress associated with clients sharing the same information to multiple people, Call Centre Clinic noted. As a result, overall customer experience and employee morale would improve, allowing the company to keep consumers happy.
Decision-makers should also look for business phone systems capable of automatically routing an incoming call to the appropriate experts based on skill, location, workload and other priorities, the news source said. In doing so, organizations can reduce call handle time and minimize transfer rates - both of which are important to improving the customer service experience.
A separate report by the Aberdeen Group highlighted the growing trend to implement a multi-channel contact center, as doing so enables agents to communicate with customers on platforms beyond voice, including web chat, text messages and even social media. Analysts said companies expect the demand for alternative communication platforms to increase by more than 5 percent during the next year, suggesting the multi-channel strategy is becoming a necessity.
By understanding the evolving consumer landscape, decision-makers may be able to incorporate a number of unique platforms into their contact center to keep communications fresh and relevant. In doing so, firms will improve their chances of keeping clients happy and gain a competitive advantage.