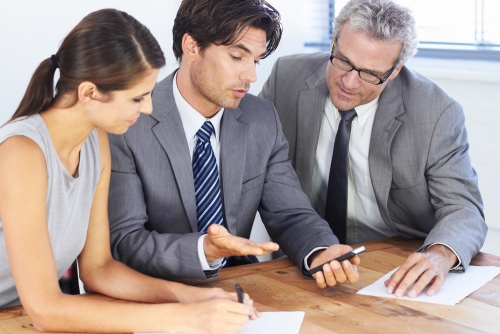 Decision-makers opting for next-generation technologies
Decision-makers opting for next-generation technologies
January 30, 2013
As the private sector evolves and adopts more innovative technologies, decision-makers are beginning to upgrade their business phone system and other crucial tools to keep pace with competitors. A recent report by Deloitte highlighted how organizations are beginning to move toward the "post-digital" era, in which cloud, mobile and other collaborative tools will converge and be incorporated into everyday operations instead of added on later.
Deloitte said the post-digital age will be similar to what happened during post-industrial times when decision-makers embraced industrialization with more vigor. The same thing is happening today with digital technologies, allowing organizations to create new opportunities and gain an advantage over firms that have yet to adapt.
"What really stands out this year is the accelerated pace at which core trends like mobile, social, cloud, analytics, and cyber are converging and being applied to create immediate, competitive impact," said Bill Briggs, deputy CTO and global lead at Deloitte Digital. "All industries are affected and are taking advantage of these forces to incrementally improve their existing processes and offerings and fundamentally reshape their operating models, business models, and marketplaces."
The mobile landscape in particular will have a major impact on the business phone system and overall communication in the enterprise, as smartphones and tablets provide employees with anytime access to the network. MarketsandMarkets noted that the bring your own device and enterprise mobility market is forecast to expand at a compound annual growth rate of more than 15 percent between 2012 and 2017. This will not only have a short-term impact on the private sector but will leave a lasting mark as to how individuals collaborate in and outside the workplace.
In the coming years, executives will be required to get off the sideline and make some tough decisions if they want to remain competitive.