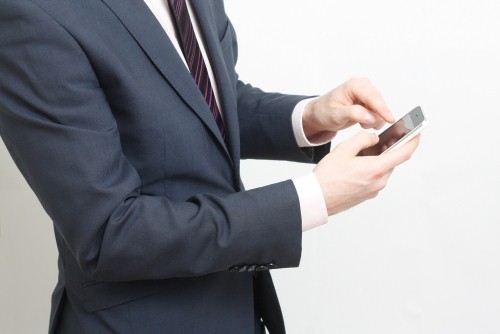 Embracing BYOD safely requires planning, robust policies
Embracing BYOD safely requires planning, robust policies
November 16, 2012
The enterprise and small business phone system is much different today than it was in the past. Several years ago, employees were metaphorically tied to the office because they constantly needed to use the corporate phone line to communicate with colleagues, clients, and partners. This is not necessarily the case anymore, however, largely because the consumerization of IT has transformed how and where individuals work.
In today's business world, individuals can use personal smartphones, tablets, and other advanced gadgets to communicate with internal and external parties from virtually anywhere at any time. This trend, known as bring your own device (BYOD), is taking the private sector by storm, introducing new possibilities, and slowly eliminating the need for traditional phone systems.
Unfortunately, BYOD is also introducing new security vulnerabilities that were previously irrelevant to the workforce, including advanced malware and employees losing communication platforms. A recent study of more than 740 decision-makers by Webroot highlighted these concerns, noting that more than 80 percent of respondents said the use of personal mobile gadgets has created a high-risk corporate environment.
"As the popularity of employee-owned devices in the workplace continues to grow, [defense initiatives need] to be supplemented with a coherent but simple BYOD management strategy, underpinned by three elements: device control policies, device-level security, and mobile workforce security training," said said Jacques Erasmus, CISO of Webroot.
Securely embracing next-generation communications
Webroot said companies looking to safely adopt BYOD need to establish a robust set of usage policies that limits employee access to mission-critical information through personal, often unprotected, mobile gadgets. Decision-makers also need to educate employees how to properly use smartphones and tablets in the workplace if companies want to keep resources protected in the long run.
A separate report by Network World also highlighted the importance of encouraging individuals to use common sense when adhering to corporate policies. Executives should regularly review even obvious requirements of BYOD programs, including how to react to lost or stolen mobile devices and the importance of using passwords and locking gadgets when they are not in use.
There is no longer any doubt that the traditional business phone system is evolving, especially as VoIP comes of age and supports access to mobile devices. If companies want to stay competitive with rival firms and remain appealing to next-generation workers, decision-makers will need to embrace these policies in a secure way.