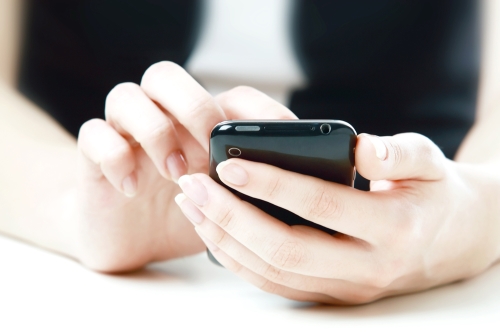 Mobile phenomenon drives CIO demands
Mobile phenomenon drives CIO demands
January 23, 2013
Companies are on the verge of evolution and will continue to be for some time as innovative technologies continue to invade the workplace. The proliferation of smartphones is a particularly influential force for businesses, as decision-makers need to find a balance that can support the ongoing demand for mobility without jeopardizing mission-critical resources.
To meet these requirements, firms are implementing a number of digital technologies. Unfortunately, many chief information officers are not aware of the full benefits these tools can provide, according to a study of more than 2,000 CIOs by Gartner.
Nevertheless, organizations have crucial goals they intend to hit in 2013, with reducing expenses and expanding operations at the top of the list, Gartner reported. In an effort to reach these priorities, decision-makers will invest more heavily in collaborative services, such as innovative business phone systems and unified communications.
"As CIOs continue to amplify the enterprise with digital technologies while improving IT organizational structure, management and governance, 2013 promises to be a year of dual priorities," said Dave Aron, vice president at Gartner.
How is mobility changing the business phone landscape?
The advent of the smartphone sent shockwaves throughout the IT industry, introducing a number of new capabilities. The legacy phone system, which used to be bound to a desk and land line, was particularly influenced by the introduction of a mobile platform. Now organizations can support a growing workforce and cater to tech-savvy consumers without impairing connectivity, which is why mobile technologies made the No. 2 spot on technical priorities for 2013, Gartner reported.
A recent report by MarketsandMarkets highlighted the rapidly expanding enterprise mobility industry, noting that it is forecast to expand at a compound annual growth rate of more than 15 percent through 2017, eventually generating more than $181 billion in revenue.
"[The] world outside IT changed creating a quiet crisis for IT. Demands have increased in a world grown dynamic and digital," said Mark McDonald, group vice president at Gartner. "The harder [a CIO's] work tended to current concerns, the less relevant IT became. CIOs know that the future rests in not repeating the past but in extending IT by hunting and harvesting in a digital world."
By looking to the future and embracing a mobile-enabled business phone system, companies will likely have a better time remaining competitive in the coming years and reduce challenges along the way.