Col-Met Spray Booths Have Experience in Tailored Solutions
Founded in 1997, Col-Met Spray Booths crafts finishing equipment within two separate divisions: a paint booth division and an industrial finishing enclosure branch. This split represents a long-standing commitment to the diversity of both their customer base and their ongoing commitment to providing unique solutions for each application.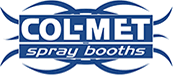 The paint booth branch specializes in customized paint and powder applications, as well as open-ended and close-ended enclosures and washers. The personalized aspect of Col-Met's services recently grabbed national attention as one of their spray booths was featured in an episode of American Chopper (Season 6, Episode 3). Col-Met built and installed a custom automotive spray booth in the Orange County Chopper (OCC) Newburgh HQ facility - for which the crew at OCC built them a custom chopper in return.
Similar to their paint booth branch, the industrial finishing division provides unique batch ovens, customized garages, and an assortment of additional finishing products. Each is the result of Col-Met's stated commitment to 'continuous product design and manufacturing improvement, engineering capabilities, quality control standards, and best practices'.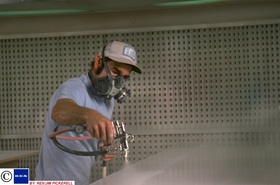 Marketed exclusively through a network of specialized representatives operating throughout the United States, Canada, and Mexico, Col-Met finishing products are further segmented by industrial, wood, and general use. Through this dealer network, the company has provided equipment and services to aerospace and industrial manufacturers, automotive dealers, body shops, energy service providers, and trailer and RV manufacturers, as well as nationally-recognized brand names that include Auto Body Toolmart, Caterpillar, and Sherwin Williams.
Col-Met's product line includes:
Open face booths: Designed for batch type as well as conveyorized production systems, open faced booths feature brand-name tubeaxial fans and ODP motors, 18-gauge, galvanized steel construction, and industry-leading light levels.
Paint mixing rooms: With a precision-punched design for easy nut and bolt assembly, the paint mixing rooms from Col-Met qualify for ETL listing when coupled with optional control panel. They also include all installation instructions, fasteners, hardware, and sealant necessary for assembly.
Cross flow booths: Cited for its efficient use of shop space, the cross flow booth is manufactured with windowed personnel access doors and comes in solid back, drive-through, and reverse flow designs.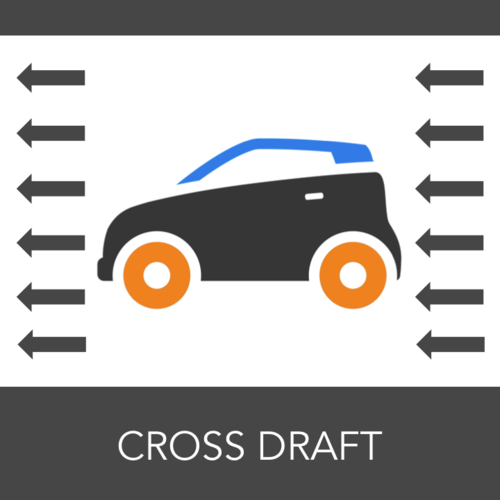 Downdraft and semi downdraft booths: With a unique air filtration system that draws clean air through upper levels and filters out through exhaust filters in the pit, downdraft and semi downdraft models offer reductions in prep time while simultaneously ensuring a safe, healthy work environment. Additional upgrades include a pre-filtered plenum or pressurized intake plenum, and optional air replacement unit and cure cycle.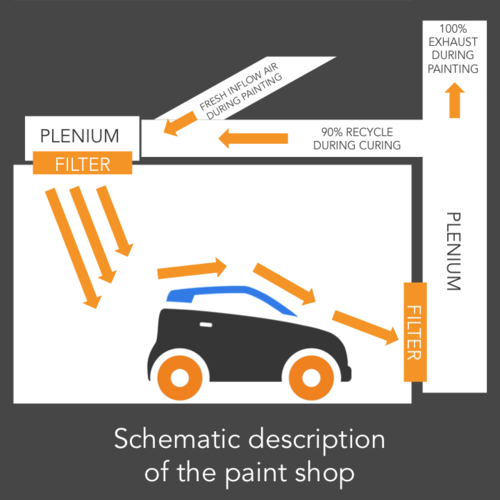 Powder booths: Col-Met's powder booths filter in three separate stages and discharged back into the room. This design maximizes shop space and makes it ideal for operations that need to perform batch powder coating but have no capability for powder reclamation.
Product safety enhancements
Like other spray paint booth manufacturers, Col-Met's products are required to meet national and international code and safety guidelines established by the National Fire Protection Association (NFPA) Chapter 33, OSHA 1910, NEC, and the IFC. In addition to these regulations, Col-Met engineers their products with a focus on safety, manufacturing spray paint booths in such a way that safety components are protected from damage and serviced in a timely manner to prevent malfunction and failure.
Some of the distinctive safety considerations incorporated into Col-Met spray booths include:
Sprinkler head protection
Easily changed filters that allow for Extensive routine maintenance (removable and noncombustible), as well as ventilation ducts and booth interior
UL/FM approved solvent rag waste can with self-closing lid
Floor design that's smooth, noncombustible, and waterproof
Post-sale customer support
Col-Met makes a point of highlighting their dedication to the particular needs of each customer. And it's a focus that doesn't end with the initial sale. The company provides an extensive range of installation start-up and service, technical support, product training, and maintenance.
Transitioning beyond a simple supplier, they further provide customers with future trends and finishing solutions that reportedly enable them to grow within their respective niche through cost-effective customizations and new technology that are geared toward each specific line of business.
Ready to Compare Spray Paint Booths Price Quotes?