Industrial Spray Paint Booths for Small Equipment
Whether you're crafting fine furniture one piece at a time or manufacturing individual automotive parts for a larger finished product, light equipment spray paint booths have become the cornerstone of the small parts manufacturing process.
Easily customized to any system or manufacturing specification, they're constructed from galvanized 18-gauge steel panels and heavy gauge cold-formed steel structural components that have been engineered for seismic resistance in many cases. All parts are galvanized to resist corrosion and offer a modular structural design that enables the easy retrofit of additional customizations, like a drying room, at any point down the line.
Designed to make efficient use of limited floor space without requiring a pit, most popular models feature an airflow setup that offers either the crossdraft or side-downdraft technique, though some models also offer downdraft and semi-downdraft as well. This approach enables the cost-effective processing of goods by shop owners who routinely deal with small parts or products, including: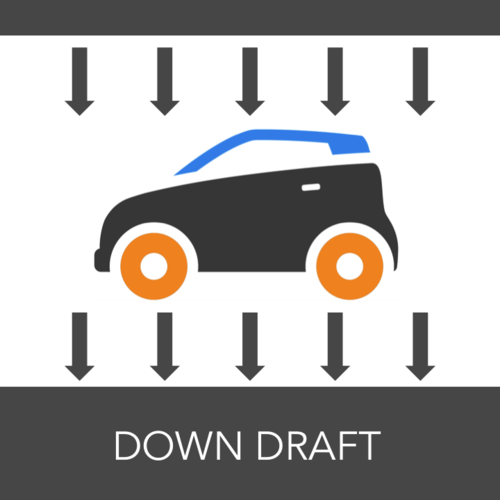 Wood finishing and cabinetry
Circuit boards and technology components
Auto detailing
Motorcycles
Popular size and spec ranges include:
Type
Width
Height
Length
Lights (4-Tube)
Door Size
Pit Length
Estimated Cost
Side Downdraft
10' - 16'
9' - 18'
20' - 26'
6 - 10
6' x 10' - 12' x 18'
N/A
$6,000 - $11,200
Side Downdraft
10' - 16'
9' - 18'
20' - 26'
6 - 10
6' x 10' - 12' x 18'
N/A
$6,000 - $9,000
Downdraft
10' - 16'
9' - 18'
20' - 26'
6 - 10
6' x 10' - 12' x 18'
21'
$6,800 - $11,650
Semi-Downdraft
10' - 16'
9' - 18'
20' - 26'
6 - 10
6' x 10' - 12' x 18'
N/A
$6,400 - $10,900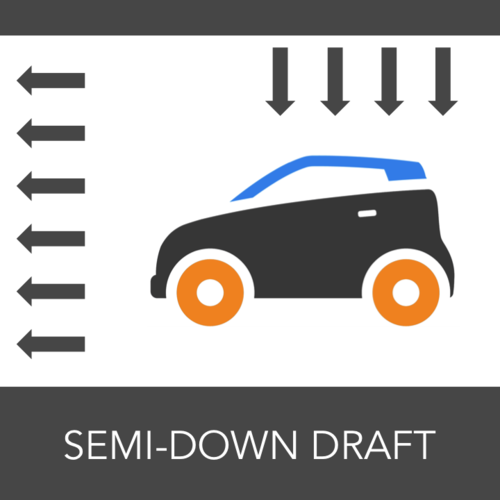 Standard features and optional upgrades
Considering the variety of applications this particular type of finishing equipment is used for, customization remains a priority among most manufacturers. It's not uncommon to find sellers who offer automotive paint shop supplies and wood finishing booths that are engineered to support an extensive range of additional manufacturing technologies, including makeup air units, conveyor systems, and even crane rails on the larger end of the spectrum.
In addition, most booths at this level can be designed or retrofitted with standard end or side-load product doors to streamline production. Even further, booth pressurization can be added by incorporating a supply fan or heated makeup air unit into the design.
Additional customizations include:
UL listed NEMA 12 industrial control panels (optional)
Actuated, bi-fold, roll-up, or side-entry product doors
Custom sizes and configurations
Additional personnel door(s)
How to choose the optimal booth for small parts manufacturing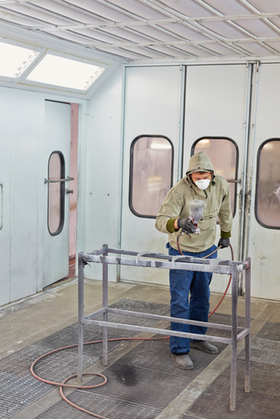 A number of spray booth manufacturers produce light equipment spray paint booths, including Eagle Equipment, Col-Met, Global Finishing, Spray Systems Inc., and Rohner USA. But while each may call their product by the same name, few are alike. Each offers a series of unique sizes, customizations, and standard inclusions that can make them more or less cost effective depending on your particular needs.
When comparing sellers and their individual products, determine the size you need by ensuring the booths you're considering meet your size requirements. To do so, take your largest item, including any structural components or pallet, and add:
Width: 5 feet
Height: 2 feet
Depth: 3 feet
Additional considerations that impact size include: conveyors, with spraying advised no closer than 2 feet from the conveyor's opening, and filtered doors which require you to take away an additional 4 feet of door space.
It can be a tricky decision. So if you'd like help finding the best light equipment spray paint booth for your specific operation, fill out BuyerZone's free quote request form and we'll connect you with pro sellers in your area.
Ready to Compare Spray Paint Booths Price Quotes?