New Options for Artificial Sports Turf
Colleges and universities throughout the United States have been installing artificial turf in stadiums for years now. In fact, in the past five years, there have been more artificial turf installations than ever before - even at the high school level.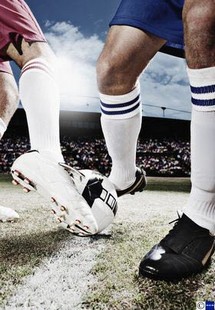 Schools that install artificial sports turf often say they did it with the hopes that it improves player performance. But with the rising costs associated with building new facilities, many are now considering options that can provide extra padding for their athletes while remaining somewhat temporary.
Early versions of artificial sports turf
Artificial sports turf has been around since the 1960s. Astroturf, the original and still the most commonly known brand, was made of synthetic materials that looked similar to natural grass surfaces.
Though it was effective, especially indoors and when placed in areas where grass is difficult to grow, trainers and coaches began to notice that players had a higher instance of knee injuries, ACL tears, ankle sprains, and concussions.
Changes in how turf is made
Modern turf has come a long way since then. One of the most notable improvements is infill, which softens the surface and gives the turf a more natural feel. It was found, over the years, that adding this infill lessened the instances of sports injuries, though it did not eliminate them completely.
Another modern option is padded turf. Designed for a wide range of indoor sports activities, including baseball and batting cages as well as outdoor applications that range from golf and soccer to football and lacrosse, this sports turf has been designed with athletes in mind. In fact, players have reported that playing on these padded surfaces feels better to them that the unpadded version.
It features foam padding that enhances shock absorption and cushioning, yet remains firm and stable enough for speed and performance. It has a shorter pile and prevents you from having to include infill, reportedly making it the new preference for sports turf, while also providing a much easier installation.
Portable turf
The final advantage to the latest innovations in sports turf is that some varieties are available as portable, temporary solutions. They come pre-measured and attach securely through Velcro to the flooring of almost any venue. This design enables a facility that hosts a wide range of activities, like a sports and rec center, to quickly transition between a wide variety of events.
Ready to Compare Artificial Turf Price Quotes?