What to Look For in Your Bank Cleaning Service
Bank cleaning is part of the larger family of commercial cleaning services, but there are some factors to consider when it comes to hiring a service to clean your financial institution. Since banks hold sensitive information and typically have strict rules about hours, you should be selective about choosing any third-party vendors. Here are some factors to consider when looking for financial institution cleaning services for your bank.
Size and locations
If your bank has multiple branches, most likely you will want to stick to one cleaning company that is able to work at all locations. If you run a smaller community bank or local bank, you might be able to work with an independent contractor or small commercial cleaning business. Make sure the business you choose has the resources to take on the job for which you're negotiating. Also, make sure you give them a tour of each location so they can make an accurate proposal.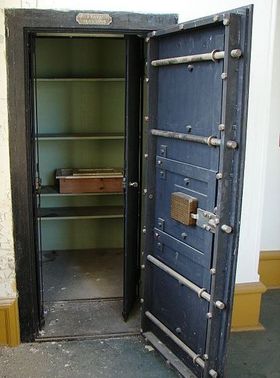 Cleaning supplies
Bank cleaning typically requires special supplies and cleaning solvents for granite surfaces, such as the teller counter, or for metallic surfaces such as the doors or walls protecting secure locations. When you give the potential cleaning service a tour of the bank, make sure they are aware of surfaces they'll be cleaning and the appropriate products to use so as not to damage them. You might also give them a list of the bank's special requirements, or you can just provide the supplies yourself.
Security
As a financial institution, you are allowed to conduct background checks on your contractors under federal law. If potential workers refuse to consent to background checks, or if they have a criminal record, you likely do not want to give them the cleaning contract. If your bank maintains a security system with alarms that require two people to operate, as many do, you may need to hire more than one worker for the job, so make sure that's in the bank's budget.
Regulations and insurance
At minimum, items to insist upon are a business license and fidelity bond. These are proof that the cleaning service you're considering both knows the rules (license) and has proven they can follow them (bond).
Though janitorial staff will be working within your facility, in many cases they will be responsible for any damage to the buildings, grounds, and their own employees. As a result, any provider should carry a series of insurance coverage to reimburse for loss in the event of an accident.
Common policies include:
Theft - Covers against theft of property by any of the cleaning service's employees while on-site
Workers' Comp - Safeguards the health and well being of a cleaning service employee by reimbursing for medical expenses if injured while on-site
Liability - Reimburses you for any damage caused to grounds or facilities if the cleaning service is found at fault
Competition
Do some research and see what commercial cleaning services your competitors are using. Look for a company that is able to perform a variety of services, such as:
Emergency cleanup services
Carpet cleaning
Restroom cleanup
Seven-day-a-week availability
Post-construction cleaning
Dusting
Sterilization of phones and other exposed surfaces
Hard-surface care, such as waxing and polishing
Negotiating a bank cleaning contract can lead to a positive working relationship if both parties know what to expect from one another. Make sure you provide any potential contractors or vendors with as many details as possible about what your bank expects so they are prepared to deliver high-quality service.
Ready to Compare Commercial Cleaning Services Price Quotes?