Jani-King Commercial Cleaning Services
Jani-King is one of the largest cleaning services working on a global scale. Although it is mostly located in North America, Jani King has managed to extend their services to Australia and Europe. Some franchises in South America and Asia are also operational.
Jani-King was founded in Addison, Texas in 1969 by a student named Jim Cavanaugh. Cavanaugh quickly rose to fame and started franchising in 1974. In 1986, the company went global when their first international franchise was launched in Canada.
Services
Jani-King is primarily known for their janitorial services. These services benefit an array of venues including: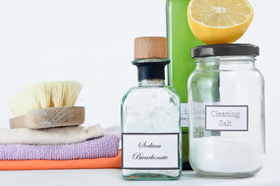 Event venues
Government buildings
Stadiums
Retail stores
Resorts
Hotels
Banks
Healthcare institutions
Jani-King makes use of green cleaning technology to minimize their carbon footprint in their cleaning functions. They try to avoid the harmful chemicals that are present within cleaning products that have an adverse effect on the environment. In order to adhere to their commitment, they make use of Microfiber systems, HEPA/ULPA vacuums and specialized chemical dispensing systems.
In addition to implementing green cleaning technology themselves, they also provide tips to their customers on how they can contribute to a greener workplace.
Through the Green Cleaning Technology initiative Jani-King has recognized the detrimental effect that toxins and chemicals have on the environment. As a company that comes into contact with such chemicals on a daily basis, Jani-King is perhaps best poised to make use of green technology and make an impact on others within the industry.
Pricing
The pricing schedules of Jani-King are based on several deciding factors. These range from the type of institution they are catering to and the size of the area requiring cleaning. The frequency of the service will also come into play. This means that the cost of cleaning up after a certain sporting event will hold a different price compared to a regular cleaning schedule at a local school or healthcare institution.
If considering Jani-King as a viable commercial cleaning service, it is advisable to first do localized research and get in touch with individuals that have made use of the service before. Since most of the service quality is dependent upon the local staff, a global review may not suit your needs and may drastically vary from personal experience.
Ready to Compare Commercial Cleaning Services Price Quotes?