Employee Health Insurance for Small Business Owners
It goes without saying that the number one concern of employees, other than their regular paychecks, is the availability of good, affordable health insurance for them and their families. Smaller and medium sized companies can lose a potentially good employee to a competitor just because the other company offers a better insurance program. There are certain tips that employers can use to fine the right combination of cost and coverage for employees.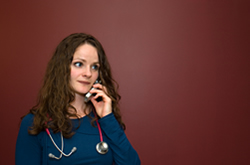 Most plans are based on number of employees and some even consider the average age of the employees. Having someone in the office call and request quotes from five or more insurance companies can be extremely time consuming and will take that employee away from his or her traditional responsibilities for hours at a time.
As with any service provider it would not be unreasonable to ask for recommendations you can contact to ensure that the provider you have chosen is ethical and above board.
The type of plan can affect employer costs
Business health insurance plans typically offer a choice for the type of coverage - the more flexible the plan, the more expensive.
Traditional insurance is the standard policy where the employee pays a deductible and the insurance company pays 80% of usual and customary costs. Sometimes they will have an out-of-pocket maximum for the employee and/or employee and family. Since the insurance companies generally pay out less on claims, this type of insurance can be less expensive.
PPO is a Preferred Provider Organization. Employees can choose any doctor in the network without referrals. There is an employee co-pay per visit. The manner in which these plans can cut employer costs is by raising the co-payment for employees. In this instance the employer needs to look at the co-pays and see if they are in-line with employees' salaries. If the majority of employees are paid $10 an hour and a doctor co-pay is $45, this may be a hardship on some.
HMO's have gotten a bad rap in the media because they are so restrictive. An employee must choose a primary care physician from the network. All treatment for diseases like diabetes, asthma or allergies where the patient needs a specialist requires a referral. These can be affordable for the employer because of the heavy restrictions.
What to look for in business health insurance
Main features - While it can vary from provider to provider, most plans cover physicals, health screenings, ambulance service, emergency room visits, and hospitalization. There may be other benefits such as prescription drug discounts and vision and dental plans.
Additional features - Your business health insurance might also provide assistance with mental health care, addiction prevention, family planning, physical therapy and rehabilitation, and chiropractic services.
Coverage - Find out what's covered and what the limitations are. Does a plan cover preexisting illnesses or specific ailments? Is there a gray area for certain experimental surgeries or treatments?
Limits - check the dollar limits on each business health insurance plan. Providers may cap the amount they'll pay out in a year - or in a lifetime - and you want to ensure that employees are not left paying the bulk of very expensive hospital bills.
Problem solving - Find out what the procedures are for resolving any business or coverage issues. You should be able to contest reimbursement levels if they seem low or claims are rejected. Check the official complaint records from your state's Dept. of Insurance to review grievances against a provider; avoid working with one that has a lot of past complaints or outstanding grievances.
Once you have one or two final contestants in the mix, you can investigate the insurance carriers yourself and it is very easy. If your broker has not provided the information, or you are not using a broker, there are publications which rate insurance carriers. Some may be very good in some areas but weak in others. A.M. Best, Duff & Phelps, Moody's, Standard and Poor's, and Weiss Research.
For more information on the different types of business medical insurance options available, read our overview on offering health plan choices to employees.
Ready to Compare Health Insurance Price Quotes?