Arm Yourself With the Most Common Healthcare Terms for Employers
Knowledge is power. Knowing what certain terms mean in the insurance industry will help you determine if the coverage you are seeking for your employees meets or exceeds your expectations. Some terminology can be confusing, so here are definitions that will be meaningful to you.
Actual Charge
The actual dollar amount charged by a physician or other provider for medical services rendered, as distinguished from the allowable charge.
Acute Care
Medical care administered, frequently in a hospital or by nursing professionals, for the treatment of a serious injury or illness or during recovery from surgery. Medical conditions requiring acute care are typically periodic or temporary in nature, rather than chronic.
Administrative Services Only (ASO) Agreement
A business contract under which an insurance company agrees to perform specific administrative duties for the maintenance of a self-funded health insurance plan.
Age/Sex Factor
A factor employed by insurance companies in the underwriting process, used to determine a group's risk of incurring medical costs, based on the ages and genders of the persons in that group.
Benefit Level
The maximum amount a health insurance company agrees to pay for a specific covered benefit
Blue Cross/Blue Shield
A loosely affiliated group of health insurance providers. Blue Cross/Blue Shield plans were initially nonprofit organizations, but today many are not very different from regular insurance companies.
Capitation
The annual per-person HMO membership fee. Most HMOs set at least two capitation figures, one for individuals and one for families.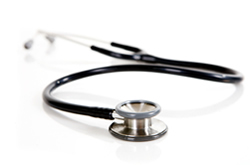 Certificate of Coverage
A document given to an insured that describes the benefits, limitations and exclusions of coverage provided by an insurance company.
Chronic
In healthcare and insurance terminology, a chronic condition is one that is permanent, recurring or long lasting, as opposed to an acute condition.
Co-Insurance
The part of a health care bill that is shared between the insurer and the patient. For example, co-insurance often requires the patient to pay 20 percent of the first $5,000 of health care costs for the year. This means that a patient may owe as much as $1,000 toward the cost of treatment. Most policies use co-insurance to reduce the insurer's share of smaller claims.
COBRA (Consolidated Omnibus Budget Reconciliation Act of 1985)
Federal legislation allowing an employee or an employee's dependents to maintain group health insurance coverage through an employer's health insurance plan, at the individual's expense, for up to 18 months in certain circumstances. COBRA coverage may be extended beyond 18 months in certain circumstances. COBRA rules typically apply when an employee loses coverage through loss of employment (except in cases of gross misconduct) or due to a reduction in work hours. COBRA benefits also extend to spouses or other dependents in case of divorce or the death of the employee. Children who are born to, adopted, or placed for adoption with the covered employee while he or she is on COBRA coverage are also entitled to coverage. All companies that have averaged at least 20 full-time employees over the past calendar year must comply with COBRA regulations.
Deductible
A specific dollar amount that your health insurance company may require that you pay out-of-pocket each year before your health insurance plan begins to make payments for claims. Not all health insurance plans require a deductible. As a general rule (though there are many exceptions), HMO plans typically do not require a deductible, while most Indemnity and PPO plans do.
Exclusive Provider Organization (EPO)
Similar to an HMO, a managed health care program that requires members to use doctors within the network. However, EPOs are not governed by most state and federal HMO regulations. As a result, certain conditions may not be covered by an EPO.
Health Maintenance Organization (HMO)
An alternate type of managed care network. HMOs are governed by more regulations than PPOs, which makes them usually more rigid in terms of network rules and structure.
Managed Care
Used to describe all programs that try to control health costs by limiting unnecessary treatment. HMOs, PPOs, point-of-service plans, and utilization review are all forms of managed care.
Point-of-Service (POS)
HMO plans that allow members to obtain coverage for care outside the network. Point-of-service plans encourage members to use doctors within the HMO network by paying a greater percentage of the cost of treatment. Also known as an open-ended HMO.
Primary Care Provider (PCP)
A physician or other medical professional who serves as a group member's first contact with a plan's health care system. Also known as a primary care physician, personal care physician, or personal care provider.
Rating Process
The process by which a premium or rate for a group is determined. Items that may be considered in the rating process include age, sex, type of industry, benefits and administrative costs.
Self-funded Health Insurance Plan
A health insurance plan that is funded by an employer rather than through a health insurance company. A health insurance company will typically handle the administration of such a plan, but the cost of claims will be paid for by the employer through a fund set up for this purpose.
Short-Term Medical Insurance
An inexpensive form of insurance that covers periods of up to six months and costs about half the price of longer-term plans. The affordability of short-term medical insurance usually comes with many limitations - pre-existing medical conditions, medical expenses outside the United States, and maternity expenses may not be covered under such a plan.
Staff Model
A type of HMO that operates its own health clinics and hires its own doctors. This model has become less common over time, as more HMOs contract services from independent physician practices.
Traditional Health Insurance
The traditional form of health insurance where policyholders can visit any doctor or hospital they want, and receive coverage for any treatment covered under the policy. Because there are few oversight or cost-saving measures, premiums for traditional health insurance tend to be higher than for other types of plans.
Utilization Review
A cost management technique that normally requires the patient or doctor to first contact a reviewer at the insurance company to get expensive procedures approved. In many cases, the reviewer may require a second opinion before proceeding. In some situations, a reviewer may ask for a change in the physician's treatment plan before authorizing coverage.
Wellness Programs
Increasingly offered by health care providers, wellness programs promote individual well-being through discounts on fitness club memberships or health regimens like aromatherapy, acupuncture, massage, and yoga. Services are usually offered at a discount to members, as opposed to being co-paid by the employer.
Ready to Compare Health Insurance Price Quotes?