Offering Group Health Plans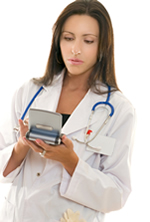 Variety is the spice of life. It's also pretty important when it comes to the group health plans you offer employees. While health insurance is one of the most important benefits employees look for, they also want a say in the type of coverage they'll receive and how much they'll have to pay out of pocket.
The days of offering traditional insurance plans are just about over. Even though such group health plans are very flexible, the high premiums and out-of-pocket expenses (as much as 25% of each visit) made them difficult to sustain. Instead, most companies typically offer managed care plans to share the expenses with employees and provide a greater variety of options.
Group health plans
Typically, you'll have three types of group health plans to offer employees. While you can elect to offer just one standard plan, offering more than one lets employees decide what's best for themselves and their families.
Health Maintenance Organization (HMO): Requires employees to pick a primary care physician (PCP) for basic health care. The PCP will make referrals to outside medical professionals, if needed. HMOs offer the lowest cost, but also the lowest flexibility - if members visit a doctor outside the network without a referral, insurance won't cover them.
Preferred Provider Organization (PPO): For additional flexibility, PPOs don't require employees to select a PCP, but their costs will be lowest if they visit physicians who are part of the plan. Members can visit doctors outside the network, but they'll pay a higher fee.
Point of service (POS): A hybrid of HMO and PPO, these group health plans require employees to select a PCP who will make referrals to outside specialists, but they can still go outside the network for coverage. Insurance will pay less if employees seek non-provider coverage and may have to file their own paperwork to get reimbursed.
The next stage of group health plans
There is a fourth group health plan that's starting to gain more attention: consumer-driven health plans (CDHP). CDHP combines a health savings account with high-deductible insurance plans to provide employees with the greatest control over their insurance options. However, it also requires a more hands-on approach. Make sure your employees understand the responsibilities of having a CDHP before offering the option.
Formerly an option only for large companies, CDHPs are now being offered by more businesses as part of their group health plan selections. In 2006, 4% of all employees were enrolled in a CDHA, according to the Kaiser Family Foundation/HRET Employer Health Benefits Annual Survey.
Offer suitable group health plans to your staff
The Kaiser/HRET survey also reveals that 61% of businesses offered group health plans to at least some employees. Are you part of the 39% that's still on the outside looking in? BuyerZone can help with a free request for Group Health Plans quotes. Fill out a quick form and we'll match you to as many as six different suppliers that will review your options and find one that's beneficial and cost-effective for your employees.
Want to help your employees to make the most of their choices? Show them top considerations employees should look for when choosing a health insurance plan.
Ready to Compare Health Insurance Price Quotes?