HR Services Introduction
If your company doesn't currently have an HR department or if you're looking to lift the burden from your current administrative staff, you might consider outsourcing some or all of your company's HR needs.
Whether you have five employees or 500, an HRO (Human Resources Outsourcing) provider can supply experienced professionals to handle your company's staff management needs from payroll and employee recruitment to benefits and policy manuals. HR services professionals also ensure that you stay compliant with all relevant federal and state labor laws.
As you consider HRO providers, you are likely to run across PEOs. Like HRO vendors, Professional Employer Organizations (PEOs) provide HR services but actually become the employer of record for your staff. For more information, read our PEO Services Buyer's Guide.
This BuyerZone HR Services Buyer's Guide will explain the full range of solutions HRO providers offer, how to find the right vendor, and the various costs involved. Then, when you're ready, we can put you in touch with several qualified HR providers in your area - for free!
---
As you begin to analyze the benefits of the service, one of the best ways to decide if it fits within your company (and to what degree) is by familiarizing yourself with the basic services offered by an HR provider.
---
HR Outsourcing Services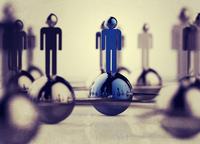 Whether your company has a full-time HR director - generally recommended at 75 employees - or an office manager who has been given basic HR responsibilities, HR outsourcing providers can complement your existing HR structure or lack thereof.
An HR outsourcing provider offers many services including:
Regulatory compliance
The primary role of an HR outsourcing provider is to make sure you are 100% compliant with all federal & state laws. This includes audits and reporting for all tax filings and corporate regulations, such as FMLA, HIPAA, and Sarbanes-Oxley. HRO providers will also help develop documentation for federal and state-mandated notices such as minimum wage requirements and overtime policies.
Payroll
This is the most commonly outsourced HR function. It includes paycheck processing, tax filings, direct deposit, wage garnishments, and year-end tax forms.
Risk management
HR outsourcing helps you determine policies for workplace safety, develop training programs and safety meetings for employees and ensure your workplace follows OSHA regulations.
Benefits administration
HR providers help procure competitive rates for comprehensive benefits packages including health and dental insurance, short-term and long-term disability, life insurance, 401(k) plans, COBRA, and unemployment insurance.
HRO providers may be able to get you great rates on benefits, even if you're in an industry where coverage can be expensive. HRO providers buy the services at a discounted rate because they pool together the costly and high-risk businesses (like construction) with lower-risk industries (like law firms). This is helpful if your business had trouble securing benefits because of the high cost for individual subscribers.
If you have a self-funded health care plan and want help managing it, you may want to also consider Administrative Services Only (ASO) providers. ASOs are third party administrators that manage health benefits and process claims for businesses with self-funded health plans.
Recruiting
An HR outsourcing provider will help with the hiring process by posting job openings, tracking and testing applicants, and running background checks while ensuring compliance with non-discriminatory labor laws. They can handle hiring and firing, review compensation packages, and help structure programs to retain employees.
Management
HR providers create internal compliance policies, new hire kits, detailed employee handbooks and manuals, and training documentation. They can also set up employee files for smaller companies just starting to formalize their HR efforts. HRO providers are responsible for making sure all content is accurate and compliant.
Technology
This includes various online applications for human resource solutions including HRIS (Human Resources Information Systems) and payroll and benefits integration. To request free quotes for HRIS, click here.
---
Now that you have an understanding of how an HR provider can help, it's time to explore exactly how much.
---
HR Outsourcing Benefits
Working with a human resource services provider is not a decision to you can make lightly since it requires internal commitment to investing in HR and extensive coordination to make it work successfully. Here are some considerations of why your company may or may not want to consider human resource services.
Provides expertise
Working with a human resource services professional provides instant expertise. This can be a real benefit for the many small companies that hand off HR responsibilities to an untrained staff member. While such an action can save money, it ultimately can leave a business ill prepared if a major problem comes up like a sexual harassment suit or a bad firing. An HRO provider can provide the expert guidance necessary to avoid these land mines.
Companies can also turn to human resource services for their technical expertise. HRO providers can help make forms and applications available online, allowing employees to fill them out and file them electronically instead of having paper float around. They can also implement performance management systems to evaluate employees and determine future pay. These systems can be costly, however, and make sense for only larger companies.
Reduces administrative burden
Your in-house HR staff can spend a great deal of time performing administrative tasks and developing internal policies. They may not have the resources to look into more comprehensive benefits or training programs for employees.
HR outsourcing takes over these administrative responsibilities, allowing your employees to concentrate on developing and launching new programs and benefits. Keep in mind that these responsibilities don't go away altogether, you'll still need someone to provide oversight. In addition, you should expect to budget extra dollars to implement such programs and additional benefits. However, this can be a tremendous way to motivate employees and demonstrate commitment to your staff's career development.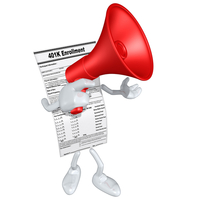 Saves money
A full-time human resource services director could cost your company $60,000-$100,000 per year and more. An HRO provider can cost considerably less -- as little as $20 monthly per employee, depending on the number of services you need.
The tradeoff is the lack of in-person attention. Most HRO providers do their work away from your office and only make sporadic visits to your worksite. Such a setup can be particularly challenging with recruiting where it can be difficult to effectively screen, hire, fire, and retain employees when a HRO provider is not on site every day. If the partnership is not defined correctly, these responsibilities can quickly end up back in the hands of in-house HR personnel and potentially even the hiring managers.
Manages organizational changes
A company is a living, breathing organism - prevent it from evolving and you risk stunting its growth.
Human resource services providers look at your business to understand how change will affect other employees. Their goal is to minimize disruptions while implementing changes that can help your business contain costs, maximize resources, and respond more quickly to customer demands.
An outsider's perspective can be helpful in that it draws upon the cumulative experience an HRO provider has had in helping to manage such change. Transitions can't be imposed solely from the outside, however. They will require significant in-person interactions driven by internal employees who can gauge their reception by employees and react accordingly to ensure success.
Regardless of what services the HRO provider delivers, it will be important to manage this organizational change. Outsourcing HR duties can raise employee fears, with questions raised about why the company needs to hire outside help.
---
HR outsourcing is similar to hiring any other employee but with one crucial difference: the results will have a tremendous impact on the face of your organization. And that brings you to the most important stage of your purchase decision - finding the best possible provider.
---
Choosing an Outsourced HR Company
Before you meet with any human resource companies, assess what services your business needs. Do you need only payroll processing and 401(k) plans, or a full range of benefits and employee handbooks? Many human resource companies offer "a la carte" options of picking and choosing services; others offer bundled services. This allows you to select the HRO provider who can implement only the functions you want.
Also, determine when you would like an HRO provider to start. It can take human resource companies a few days or several weeks to get started, depending on how complex your needs are and the availability of their staff.
Next, consider the types of human resource companies that would best help your business. In general, there are three levels of HR experts:
An HR administrator files paperwork, makes sure benefits are in place, and verifies that the company is compliant with internal policies and state and federal laws.


The HR generalist acts as a tactician, executing HR strategies. They handle hiring and firing, benefits analyses, and compensation reviews.


A senior HR executive provides high-level assistance by consulting with management, discussing hiring strategies, developing growth plans, and working on the overall goals of the company.
Most businesses can use components of all three, but may not be able to afford three separate HR employees. An HRO provider can staff your business with people possessing all three qualities. If they can't, select the one that best fits what you need.
Evaluate service claims
When evaluating human resource companies, go into meetings as if you are hiring a full-time HR director. Conduct a thorough interview and learn what projects they have conducted, their approaches to their work and how they will add value to your organization. You want to make sure they are a good fit with your company and employees.
Consider success stories with a dose of skepticism. Don't take their word at face value. Instead, request documented proof of an HRO provider's success stories. If they claim to have saved Company ABC $50,000, ask them to demonstrate how they achieved these results.
Find out what kind of on-site services you will receive. While human resource companies typically work outside your office, they should be making regular trips to your company to discuss any issues or upcoming policy changes with you and your employees. You also might want to confer with them for advice on a particular issue that needs an immediate solution such as an employee dispute, so ask about their policies and response times in emergency situations.
Conduct standard screening and interviews
After you receive proposals from multiple human resource companies, take the time to meet and prescreen the staffers who actually be working on your account. This will let you decide if you can work with them, which is critical given the good communication necessary to have a successful partnership.
As with any major purchasing decision, checking references of human resource companies is crucial. Ask to speak with an HRO provider's previous clients - particularly companies in industries similar to yours. Here are some questions you may want to ask:
How long did it take to get started?
Did the HRO provider help streamline administrative tasks?
Did you realize the cost savings the provider talked about?
How did your employees feel about the changes? If the changes were "behind the scenes", did they notice?
Were there any problems in the relationship? If so, what did the provider do to iron them out?
Was there a particular incident that they helped your company with that prevented problems down the line?
Did they consult with you before making any big decisions for your company?
Do you feel your company is better off having worked with an HRO provider?
---
Before you speak with providers, you should know there may be some wiggle-room in the fees. We've compiled generalized rates taken from HR services around the United States. At the very least, they can help you budget accordingly, especially where percentages are concerned.
---
Human Resources Solutions Pricing
It's difficult to pinpoint specific costs for human resources solutions since the offerings are so varied. However, the pricing model is pretty consistent. In general, you pay either a fixed dollar amount per employee per month or a percentage of their individual monthly salaries.
Take a look at prices other BuyerZone users reported paying for HRO services.
HRO providers who work on a fixed fee model will charge $20 to $200 per employee per month. The exact pricing varies on the human resources solutions you require and the size of your organization. You may receive a volume discount on the per employee rate as the number of employees increases. Billing typically occurs on a monthly or quarterly basis.
If your HRO provider charges a percentage of individual employee salary, expect to pay about 2% to 10% of each employee's annual salary. Keep in mind that an HRO provider who charges by the percentage stands to make extra - but unearned - money when an employee gets a raise. If the pricing structure is based on percentage, make sure that the agreed-upon amount is based on the employee's salary at the time you hired the HRO provider.
Some HRO providers offer specific services on an a la carte basis. You can expect to pay a few thousand dollars for developing and placing recruitment advertisements. An audit of your current HR policies and manuals can cost $200 to $500. Background checks, drug screenings, and psychological evaluations for potential employees will run $25 to $50 per person.
HRO contracts
The typical length of an HRO contract is one year so there is enough time for integration to occur. However, most contracts have a 60-day "out clause." If you don't like the work an HRO provider is doing during the first 60 days, you can cancel the contract without penalty. The HRO provider has that same right, but typically exercises it only in severe situations. If you engage in illegal activity, for example, and refuse their advice against it, they are free to walk away from your agreement.
HR Buying Tips
Keeping control. You may feel that you are losing a level of control over your business when you hire an HR benefits administration provider. After all, they have an immediate hand in some of your most important policies and decisions. But an HRO provider never has full rein over your business. You may put significant responsibilities and liabilities on their plates, but you still have final say in how your business is run.
Know HRO provider limits. You want an HRO provider that offers everything for your business, but there may be those that simply can't do it all. Steer clear of providers that promise they can handle all that you need done but don't have the experience to back it up.
Open communication. When meeting with HR benefits administration providers, get as much information as you need. Even if you ask the most basic questions, an HRO provider should answer them clearly and leave you with little doubt that they have the patience and communication skills to be successful partners.
Backup coverage. HRO providers are equipped to offer continuous services. If one of the members of your HR benefits administration team is unavailable, they should have someone to answer your questions until they return.
Managing self-funded health plans. If you only need to outsource the management of your self-funded health plan, consider working with an Administrative Services Only (ASO) provider.
Ready to Compare HR Outsourcing Price Quotes?