Steel Building Manufacturers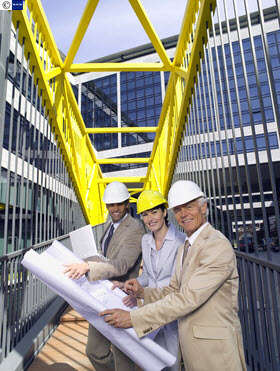 Steel building manufacturers, like steel buildings themselves, are a varied lot. Just as you need to carefully evaluate your needs when choosing or designing a metal building, you should also consider the strengths and weaknesses of the metal building manufacturers themselves. Different companies cater to different industries, some having earned a reputation built over decades, and some that are just getting started but are able to provide a service that easily competes with their larger peers.
One thing remains true of them all: they definitely vary in cost. So here's how to stack your needs against some of the most common aspects of service to find the steel building manufacturer that's right for you.
The buying process and its hidden costs
Having several different manufacturers compete for your business is a good thing. So get as many quotes as you can. The quotes should include all the materials for your steel building as well as shipping costs.
Shipping costs typically add a considerable amount to your total outlay, and should not be overlooked. Some steel building manufacturers ship from a single warehouse, while others have regional distribution centers that can save you money. Either way, the farther the components have to travel, the more you can expect to pay.
Another expense that may or may not be included in your price quote is the actual assembly of the steel building. Steel building manufacturers are excellent at design and production. However, many of these same outfits do not have an in-house assembly crew. If they don't, they may be able to refer you to a company in your area with whom they've done business before.
An experienced crew is a huge plus! They'll be able to work much faster than a standard crew as they already have a working familiarity with that particular steel building assembly. Even though metal buildings go up much faster and easier than traditional buildings, assembly is still a big part of the total cost equation. So again, make sure you account for it when comparing quotes.
Some manufacturers pitch a "special deal" that's only good if you buy today. Sometimes, but not always, this is because they know you'll find a better price if you keep looking. Hang on a minute! These kinds of sales tactics should always be viewed with suspicion. The best steel building manufacturer is the one who thinks about the best solution for your business, and is focused on retaining you as a long-term customer - not just a quick sale.
| | | | |
| --- | --- | --- | --- |
| Manufacturer | Years in Business | In-House Construction | BBB |
| Apex Building Systems | 20 | Yes | NO |
| Arco Building Systems | 34 | NO | Yes |
| Empire Steel Buildings | Not Provided | NO | NO |
| MBMI Metal Buildings | 11 | NO | Yes |
| National Steel Buildings | Not Provided | NO | NO |
| Olympia Steel Buildings | 24 | NO | Yes |
| Outback Steel Buildings | Not Provided | NO | NO |
| U.S. Steel Buildings | 30 plus | NO | NO |
Don't forget about permits
Once you've worked up a proposed set of engineering plans with the dealer, get them approved. Permit regulations vary greatly by county and state. So start investigating the requirements in your area as soon as you've decided to add a building to your business or residential property. You'll want to apply for the necessary permits before finalizing anything with the dealer, on the off chance that the specifics of your design are incompatible with local restrictions or bylaws.
Ready to Compare Steel Buildings Price Quotes?