What to Look for When Comparing Metal Building Prices
A quality prefabricated metal building can cost you tens of thousands to hundreds of thousands of dollars. But despite the upfront investment, metal buildings can actually end up saving you some pretty considerable money in the long run - not to mention their ability to provide a slew of environmental benefits.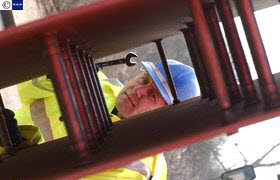 Sometimes, these buildings or kits are available at a discounted rate. Maybe an order fell through or the original client couldn't pay. Whatever the reason, the manufacturer has ended up with a metal building they have to unload. While there's nothing wrong with shopping for a bargain, it's important to make sure it's not an offer that's too good to be true.
Here's how to evaluate dealer "specials" successfully.
Finding a dealer and construction services
First, consider the dealer. Brokers have relationships with a variety of different manufacturers who, in turn, may be able to provide several different types of metal buildings. Sometimes, these manufacturers may have the structures on their lot, ready to go. But this scenario is mainly reserved for smaller structures that could fit onto a flatbed and be transported pre-assembled. This option wouldn't be feasible for a structure of any great size. In this case, you'd be looking at a kit with engineering specs.
It's important to note that neither the broker nor the manufacturer will typically offer construction services, though they may partner with or recommend third-party contractors in your area. If you're a construction novice, you'll work with a general contractor (GC) who will either assemble the structure on their own or hire a crew to do it. If you have a relationship with a GC, have him or her examine the structure in advance and give you their advice on whether it's a quality purchase worth considering.
Comparing discounted metal building prices
Once you've found a metal building for sale, find out why it's being offered at a discount.
Did a previous client no longer want it?
Were they unable to pay for it?
Or was there a problem with it and they just want someone to take it off their hands? If so, what was the problem exactly?
In order for this to be considered a true "good deal", you need to be absolutely sure the dealer has a legitimate reason for cutting the price.
One situation you want to avoid is high pressure sales. Even at a discount, the building needs to address most, if not all, of your needs. A reputable dealer will let you take your time examining the specifications and materials and also help ensure it'll perform the way you need it to. You should never feel pressured into making a quick decision. There are plenty of other metal buildings for sale out there, so don't be afraid to walk away if you're pressed to make a choice before you're ready.
What to look for in the contract
It's important to keep a close eye on the contract language before you agree to purchase anything. When you get a verbal price quote from the dealer, those details should be listed in the contract along with the building design loads and complete specifications.
In addition, be on the lookout for:
Extraneous fees or harsh stipulations. In particular, pay close attention to shipping costs and be wary of higher-than-expected delivery charges.


Substitutions. Sometimes a dealer will have to swap pieces of a metal building kit to compensate for components that were damaged as a result of the original order or shipping back and forth. If they need to substitute some of the materials, confirm in writing that the substituted items will be of equal or greater value and not cheaper or, even worse, structurally inadequate.


Building codes. All prefabricated construction, whether it's a metal building or similar structure, must be built to code. Therefore manufacturers and brokers must adhere to state and nationwide building codes, with certain localities often requiring specific regulations and precautions.
When you buy a metal building, the manufacturer or broker should list the codes your building must meet in your contract and have the document verified before you sign it. Also, your GC should be familiar with all building codes and ensure they construct the building to those standards.


Guarantees. Finally, make sure the contract details any and all guarantees. This is the one purchase where buying "as is" may not be smart, especially if the building will be inhabited by people or animals whose safety you'll be responsible for. Make sure the dealer explains what the return policies are, whether both the structure and parts are covered, and how long you have to return it for a refund.
Ready to shop for metal buildings for sale?
The best way to find metal buildings for sale that you can feel confident with is to submit a free BuyerZone request for metal buildings quotes. You'll get matched with as many as six different dealers who will examine your building needs and furnish you with competitive price quotes. After you've completed your due diligence, you simply select the dealer you're most comfortable with.
Ready to Compare Steel Buildings Price Quotes?