Advertising for Small Business with Direct Mail is Still a Good Choice
It's a common misconception that direct mail marketing is a thing of the past. In fact, it's more popular than ever, according to these intriguing statistics from Forbes . Marketing through direct mail can be valuable when seeking to reach customers in the 18 to 34 years old demographic.
Direct mail marketing falls into two categories:
B2C: Business-to-consumer advertising, where a small business sends a message to clients about a product or service.
B2B: Buyer-to-buyer advertising, where one business advertises to another business.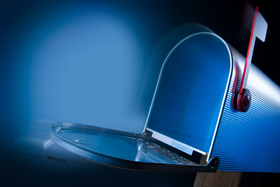 In a recent survey from, Target Marketing Magazine, direct mail offered the strongest return on investment (ROI) for customer acquisition in business-to-consumer marketing campaigns. Direct mail, including printed materials, postcards, catalogs, fliers, coupons and rebates, is a great way to inform customers about your products. Contrary to popular belief, and technological advances, there is still a good, old-fashioned need for print advertising.
B2C: business to consumer advertising
The addresses of your customers are the key element in direct mail marketing for your business. Customers with a proven buyer history, or interest in your products should top your list. There are a variety of ways to create a solid customer mailing list. Your website or e-commerce site provides the perfect opportunity to track addresses prior to shipping each order. Be sure your customers have opted-in to your mailing list before sending them any marketing materials.
A brick-and-mortar business or store, has the opportunity to train staff members in collecting addresses of customers during each sales transaction. Addresses can also be collected through in-store contests where customers agree to be added to your company's mailing list.
The material in your direct mail campaign will depend on your target demographic. Expert marketers agree that customers respond best to variety. Alternating your advertising between postcards, fliers, and coupons can prove to be beneficial.
When creating an attractive, marketable flyer for a direct mail out, keep these printing guidelines in mind:
Keep it simple by sticking with one or two, easy-to-read fonts.
Use strong images and bold colors to catch the eye.
A clean, simple design with plenty of white space will draw attention.
Specials and discounts should always contain a visible call-to-action.
Cost
In a digital marketing world, it may be surprising to learn that the cost of direct mail is relatively low. Many may argue that direct mail costs more to produce than email. When we look at the results, direct mail is winning.
For example, the cost per lead for a direct mail piece will cost about $51.40, where your cost per lead for email is $55.24. The cost for a direct mail campaign is usually priced per piece, and will vary depending on the number of pieces you decide to send. From newsletters to postcards, the price range will vary. Prices are calculated to include postage, mailing lists, printing, and assembly. The price per piece can range .20 to $1.00 per piece.
B2B: Businesses to business advertising
Beyond the convenience of the internet, business to business direct mail marketing campaign is still beneficial. Used to continually reach business clients on your in-house mailing list, direct mailing can also be used to stay in touch with prospective businesses in your area. A high quality B2B piece of direct mail can cost as much as $2.00 per piece; the cost covering postage, materials, design and production.
When advertising directly to other businesses, personalization is key. You'll want to avoid using the same direct mail message for every business client. Past and present customers will appreciate a personalized flier, coupon, or postcard advertising current products and services, upcoming promotions, and special discounts, tailored to their preferences.
Improve customer retention by following these guidelines:
Send out mail in a handwritten envelope.
Offer an incentive for repeat business or customer referrals.
Always end with a clear call-to-action in obvious print.
Follow-up a direct mail out with a personal phone call.
Direct mail as part of a multichannel marketing strategy can be a benefit to customer retention. Your direct mail campaign can support your online efforts. Resist the rumors that direct mail is out of date, as any interaction with customers and potential customers is worth it.
Ready to Compare Direct Mail Services Price Quotes?