4 Tips to Improve Your Telemarketing Technique
Outbound telemarketing services consistently deliver results for businesses willing to make the financial commitment. The best teams in the business put more back in your pocket than you'd expect. Businesses can use outbound telemarketing services for a number of tasks, including the following:
Setting appointments
Lead generation (B2B and B2C)
Market research
Customer satisfaction surveys
Voice broadcast campaigns
The great thing about skilled telemarketing teams is their ability to reach your desired audience. The scope of the focus comes down to your preferences. You can convert more on-the-fence leads when you broaden your scope and let telemarketers move buyers into your sphere. Conversely, a very select audience will yield more sales per capita but have fewer opportunities. Investing in quality leads is often the best approach, and the ROI will reflect that commitment.
Improving ROI via Technique Improvements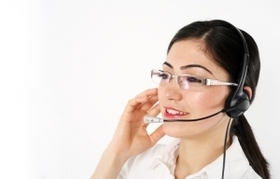 With telemarketing services, you can figure out how many sales you need to justify the expense. In almost every case, a quality team's efforts on behalf of your company will exceed that goal and deliver a highly favorable ROI. Every owner has a limit to the amount he or she can invest on marketing. However, when you lean toward the high end of marketing funds, the return will increase accordingly.
Are you thinking about one-off sales, or lifelong customers? It's obvious you should focus on the latter, and remember that goal when you're calculating telemarketing ROI. Balancing a budget means putting together the costs for the present year and showing the returns, but the bottom line doesn't tell the whole story: The returns from a successful marketing campaign are likely to keep coming in future years. The personal touch - unlike email or Facebook posts - sticks in your customers' minds, and that makes it easier to get follow-up business.
Telemarketing works best when combined with auxiliary pitches on email and social media. Yet planting a seed with a positive, over-the-phone experience means you can go back to your customer with less sophisticated efforts later. Robocalls are an example of ways you can return to the source of past sales and revive the customer's interest. Once the foundation has been set, it's far easier to repeat the sale.
There is no question that telemarketing efforts require an investment. However, when you stack the ROI against other marketing efforts, it's clear that the money's well spent.
Measuring Success
To effectively measure the success of each telemarketing campaign, data must be collected regularly. Each call made by a marketing representative offers an opportunity to collect it. Once the data is gathered, it can be analyzed and used as a blueprint for performance improvement on future campaigns. This should be a continuous process for the call center, no matter what type of campaign is underway.
Goals for each outbound telemarketing campaign must be clearly set out. If they can't be measured, there is no way to determine whether they have been met. It is also difficult to create strategies for performance improvement if there is no set baseline for determining what constitutes a successful campaign.
These expectations should be conveyed to the call center staff in a clear and direct manner. Offering regular coaching sessions is an investment in your staff that will pay off in higher performance over time and better results for the business.
Ready to Compare Outbound Telemarketing Services Price Quotes?