Corner Bakery Expands Quick Service Cafe Franchises
Il Fornaio, which means "the baker" in Italian, put its team to the test. In 2005, after acquiring Corner Bakery, Chairman and CEO Mike Hislop planned to grow the cafe chain rapidly with its existing management. A strong community of existing franchisees is bolstered by an experienced management team that includes President Gary Price, Senior Vice President, Food and Beverage Ric Scicchitano, and CFO Richard Peabody. Scicchitano, a culinary-school-trained chef and certified baker, was part of the founding team at Chicago-based Lettuce Entertain You Enterprises. "We're just going to continue with the [sites] pipeline and the people," Hislop says. It seems his tenacity has paid off: According to Nation's Restaurant News, Corner Bakery had one of the largest revenue increases in the Bakery-Cafe market segment, growing revenue by 13.6% in 2013.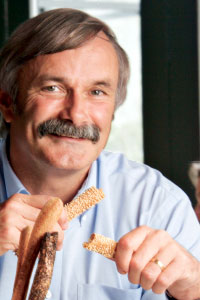 Chairman and CEO Mike Hislop plans to grow Corner Bakery rapidly with the bakery-cafe's existing management.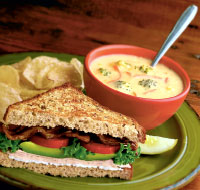 With the shift to limited service, Corner Bakery trimmed costs because food no longer deteriorated on steam tables during the longer breakfast and lunch dayparts in the suburbs.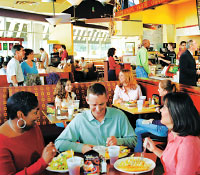 Investment costs to open a Corner Bakery on a noncapitalized basis is less than $1 million.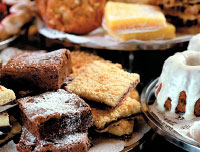 Il Fornaio is looking into having its wholesale-baking division ship par-baked products to at least part of the Corner Bakery system.
Getting Started
Corner Bakery has a clear list of criteria for potential franchisees, including:
$3 million net worth
$1.5 million liquidity (non-borrowed cash availability)
Interest in developing multiple cafes in a market or combination of markets
Relevant multi-unit restaurant/retail experience in market to be developed
Demonstrated real estate expertise in market
Existing infrastructure in place
Best-in-class operators within his/her current system
Employer of choice within his/her current system
There are nine steps in the franchise approval process. Investors interested in franchising first have an interview with the a Corner Bakery representative, then submit a more formal application for consideration. After signing a Franchise Disclosure Document, the applicant meets with the Corner Bakery team in-person, and tours a cafe. If determined eligible, applicants are then invited to meet with Corner Bakery leadership in Dallas and learn more about the brand. After this, a formal business plan must be written by the applicant and approved by the franchiser---At which point, the development of the applicant's cafe begins, and Corner Bakery assists in celebrating the launch of his or her first cafe.
There are a variety of franchising fees associated with this process. The initial franchise fee is $10,000 per unit at the time of the signing of the area development agreement (ADA), and an additional $25,000 prior to the opening of each cafe. The royalty fee is 5% of sales, and there is currently a marketing production fee of 0.5% and a requirement to spend 1.5% of sales on local store marketing. At this time, Corner Bakery does not offer direct financing.
A good first-step for potential franchisees is to determine their area of business interest. As of 2013, much of the West and Southwest of the nation is fully claimed, while limited availability still exists in the Northeast and South. Ideal growth markets include the Midwest and Mid-Atlantic regions.
A Bright Future
On the heels of the Corner Bakery expansion, what can fast casual restaurateurs expect for the future? Today, many fast casual eateries are returning to their roots. Farm-to-table food sourcing concepts remain a top trend in the industry.
While many restaurant industry experts believed farm-to-table cuisine to be a fleeting fine dining fad - focused on locally grown products and sustainable restaurant practices - fast casual chains embracing "real food", a.k.a. farm-to-table, menus would beg to differ.
Take the example of Boston-based burger company b.good, whose owners Anthony Ackil and Jon Olinto are focused on introducing fast casual food that is both delicious and good for you. The company's commitment to excellence in nutrition can be evidenced in the burger chain's name; the concept serves only locally sourced vegetables, natural beef, and other seasonal wares.
Another notable fast casual chain that hails from Denver, Colorado, Chipotle, was also said to be one of the first fast casual restaurants to focus on farm-to-table food preparation. The continued success of Chipotle and rising popularity of such chains prove that fast, healthy, and sustainable food with integrity may be more than just a trend.
Ready to Compare Business Franchises Price Quotes?