Jamba Juice Franchise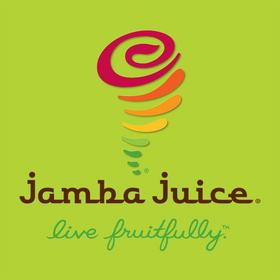 Photo courtesy of Jamba Juice
Entrepreneurs looking to enter a new but proven marketplace can invest in a Jamba Juice franchise. For the average investor, Jamba Juice has been recognized as a lucrative franchise opportunity. Just ask Jamba Juice celebrity franchisees like San Francisco 49ers tight end Vernon Davis.
Davis recently opened several Jamba Juice franchises in California and has cornered the market for on-site smoothies at the San Francisco 49ers home stadium in the upcoming season. His success has encouraged other all-star athletes, like tennis pro Venus Williams and NBA player LaPhonso Ellis, to make similar franchise investments in the chain.
If you're ready to take the leap into the smoothie biz, following in the footsteps of the successful athletes listed above, here's what you need to know about owning a Jamba Juice franchise:
Jamba Juice Franchise at a Glance
The San Francisco-based health food chain boasts 800 locations nationwide with 473 franchises offering an array of juices and smoothies. Jamba Juice was named one of the top 50 franchises in the 2010 Franchisee Satisfaction Awards.
Although primarily located in warm climates, Jamba Juice franchises are starting to turn up everywhere as investors try to grab their piece of the pie; individual franchises are estimated to earn roughly $700,000 in annual revenue per store.
In order to own a Jamba Juice franchise, you must meet the following requirements:
Passion for the Jamba brand
Proven industry knowledge
$350,000 in liquid assets as a minimum
$1 million in net worth as a minimum
Commitment to operate a minimum of 3-5 units
Experience in restaurant/retail operation
Jamba Juice charges an initial franchise fee of $25,000 with an ongoing royalty fee of 5.5% for four or more stores or 6% for three or fewer stores. A marketing fee of 2% to 4% will also apply. All of these costs will be tallied into an estimated total investment, ranging from $350,000 to over $600,000 for a traditional unit in a 1200 ft.² space.
Why Invest in a Jamba Juice Franchise?
A Jamba Juice franchise caters to health conscious consumers by stressing the nutritional benefits and the antioxidants that help prevent illnesses. Each smoothie features a blend of three to six fruits per serving. The colorful beverage is served cold, and it's just starting to gain a presence in areas with inclement weather, primarily around the East Coast. Jamba Juice franchises have also expanded internationally.
Qualified and ambitious people can purchase an existing or new Jamba Juice franchise. They are available as standalone shops or in non-traditional commercial locations like colleges and malls. Jamba Juice franchises in non-traditional sites require less strict rules for operation. However, you still need be comfortable with high volume sales and working with a national brand that demands solid business management from their franchisees.
Most investors are attracted to Jamba Juice franchising because of the vast opportunity. Jamba Juice is currently focused on expanding franchise locations in up-and-coming markets that include Florida, Georgia, Massachusetts, Michigan, New Mexico, New York, North Carolina, Rhode Island, and more.
Although Jamba Juice franchise ownership has strict financial requirements, Jamba Juice does provide financial assistance by introducing potential owners to lenders familiar with the industry. Jamba Juice will also provide all approved franchise owners with six weeks of full-time in-store training to build confidence by learning the ropes of day-to-day operations.
Ready to Compare Business Franchises - INACTIVE Price Quotes?