Subway's Purchasing Trends Over a Decade: Product Tracking and Corporate Responsibility
Subway's purchasing co-op's promotion software keeps track of product to avoid shortages and gluts.
When Subway rolled out its Toasted Chicken Parmesan sandwich close to a decade ago, it had a new tool to help ensure its operational success. Independent Purchasing Cooperative, the Miami-based supply-chain management organization of U.S. and Canadian Subway restaurants, used Web-based software to look inside the product pipeline and carefully monitor and alter its flow.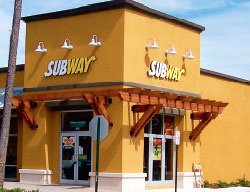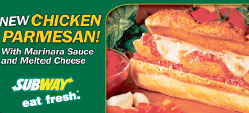 IPC's promotion-management software helped suppliers determine how much chicken tenders they needed for Subway's new Toasted Chicken Parmesan sub.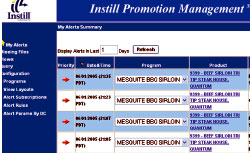 IPC's software prevents Subway units from running out of product or having leftover inventory.
The technology was meant to make limited-time offers, promotions, product tests, and rollouts more profitable by preventing the chain from running out of product or from having leftover inventory. It automatically sent daily reports to IPC, allowing the co-op to see what its distributors had on hand and what they had ordered from manufacturers. The software also enabled IPC to set limits, telling the system to send an alert if inventory levels got too high or too low. IPC then ensured that manufacturers were keeping up with demand. Or if the item wasn't meeting expectations, that suppliers were adjusting production accordingly.
Fast-forward eight years later, and IPC continues to serve as a strong influence on Subway's success. IPC continues to work closely with marketing and product development managers in the Subway Corporation to support customer demand for the future. Popular promotions like the $5 foot long offered the restaurant chain a whopping 20% boost in sales. This success also triggered a 48% increase in bread demand throughout the promotion; 700,000 extra cases of bread were needed in stores each week. Thus far, the relationship between IPC and Subway remains profitable. From 1997 to 2009 alone, IPC garnered Subway an estimated $1 billion in cost savings.
Getting Started
Potential investors interested in starting the Subway franchise application process must first request a franchise brochure. The franchise process can be completed in 10 steps, with an average opening time of 7 months:
Request a franchise brochure
Submit a franchise application
Meet a local development agent
Review the Subway disclosure agreement
Conduct local research
Secure financing
Sign a franchise agreement
Attend training
Secure location and build your store
Celebrate grand opening
The initial franchise fee is $15,000, which bodes well for investors and compares favorably to competitors like Quiznos, who have a $10,000 franchise fee. This fee secures a 20 year agreement for the franchisee, with the option to renew for another 20 years with no additional fee.
Additionally, the Subway franchise system has added benefits that its competitors do not. Its corporate support system is first-rate, including perks such as flexible floor plans, a tested training program, ongoing education for owners and staff, store design support, lease negotiation support, construction guidance, and more. This support to education, and dedication to incorporating efficiency technology in stores, sets Subway apart from other fast-food sandwich chains.
Ready to Compare Business Franchises Price Quotes?