Tips for Installing Home Security Alarms in Your Home
Though it may seem easier to secure a small home with an alarm system, you have to be on the lookout for weaknesses that a burglar might exploit. Private homes present advantages for thieves if they can figure out when you are out of the house. The trick to installing home security alarms is striking a balance between technology and old-fashioned strength. Here are tips on securing a single family home from break-ins.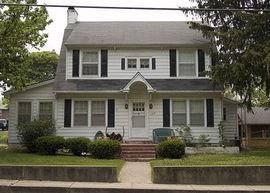 Settle on a wireless system. Hardwired alarms are quickly becoming a thing of the past. Experienced thieves long ago figured out how to cut power and work around these systems.

To have the most protection, choose a wireless alarm equipped with advanced motion sensors and smart automation features. Not only can these alarms be tailored to any small home; they can also be taken with you should you decide to move.
Opt for cell phone monitoring. Can a security company deliver cell phone monitoring? In these times of smartphone dependence, it would be hard to take a company seriously when it does not deliver this service primarily.

Depending on a land line to touch base with a security company is too much of a hassle. If you have to maintain this phone connection to accommodate your alarm system, it is not worth it. Cell phones can control alarm systems with ease anywhere you get service.


Use webcams to your advantage. When installing home security alarms in smaller houses, you have less ground to cover. That becomes an advantage if you hope to bring to light some of the blind spots around your property. Webcams with live feeds are easy to set up and can be monitored from anywhere with Internet service. Keeping tabs on your home will be easy no matter where your daily travels take you.


Remember the need for a durable perimeter. A quality safety plan involves more than a high-tech alarm. Don't forget about the actual entry process a burglar must complete to get inside.

Strong doors and windows are an essential part of any security detail. Even if you have an alarm system and advertise that fact, an emboldened burglar may see an opportunity in a weak perimeter and take a chance at getting in and out before authorities respond.
When you install a wireless alarm in a smaller home, you get the most flexibility and convenience. By combining that with a strong perimeter, you'll keep your family and property safe at all times.
Ready to Compare Home Security Systems Price Quotes?