Installing Wireless Security Cameras and Staying One Step Ahead of Burglars
A wireless security camera is an essential part of today's home security system. It deters crime, allows you to monitor your property while you are away, and records information that may later serve as evidence against intruders.
Home security systems can help you avoid being a part of crime statistics. Below are some tips on installing your security cameras properly. According to Safewise.com, "Overall, customer service reviews do not show any difference in effectiveness between professional or DIY installation systems. So, it's really just a personal preference."
Because the cameras are wireless, there is really no 'installation.' You simply mount your cameras where you want them.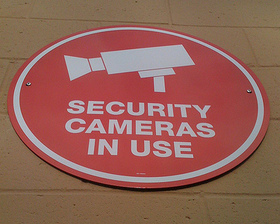 Choose the best locations
Install your security cameras in several locations so that they help you monitor people approaching your property. Make sure your entryways are covered, as well as the most vulnerable spots of your home.
Installing cameras where they can be seen is also a good move and can help to deter thieves. You can blend the cameras with some decor but still making them visible to people.
Pick the camera that suits your needs and budget
Pick cameras that will fit your security needs and budget. You may want to opt for wireless security cameras with motion sensors. That way you will not end up just recording empty spaces.
BrickHouse Security sells a waterproof digital wireless camera kit for just $169.95. It comes with one camera and receiver. Start with the single waterproof camera and receiver and add on up to 3 additional weather resistant digital cameras at any time. Record in color video in daylight, and when the lights go out infrared night vision footage in black and white allows you to keep monitoring your property. BrickHouse offers a camera with digital 2.4 GHz signal, which eliminates outside electronics from disrupting its signal.
Monitor the entrances and exits to your property with video and sound. The included camera has an integrated microphone as well as a speaker, allowing you to verbally confirm any guests coming on your property. This is a video surveillance and intercom system in one package. Installation is simple for the DIY'er.
Lorex has a complete wireless camera system for your home for $421. This system includes 4 channels, 4 cameras, one 7" monitor, 40-ft night vision and two-way talk. This monitoring system features a picture frame mode that conceals the fact that the unit is actually a surveillance recorder. Personal photos or pictures are available on a SD card after uploading them from any PC computer. The monitor will display them when the system is idle. When the motion is detected, the system will display the triggered camera in a full screen mode.
iew your home while you are away. Connecting your system through Skype™ is a convenient and free way of viewing your camera from anywhere in the world using the internet connection. Connect the wireless receiver to your computer using the included USB cable and set up your Skype™ app. You will be able to see a live video from your camera #1 on any Skype™ compatible.
Don't forget the signage
Let the burglars know that your home is equipped with a modern security system by putting up signage around your property. Thieves will most likely want to avoid the trouble of triggering an alarm and being recorded on camera.
You do not have to spend a lot to install capable security cameras. It is a good investment that will help you protect your properties and ensure the safety of your family.
Ready to Compare Home Security Systems Price Quotes?