How to Buy Motion Detectors That Will Protect Your Family
Most of us encounter motion sensors when exiting the mall or using the hand dryer in a public restroom. Motion sensors are also among the most vital home security devices. When motion sensors detect movement, they can trigger alarms, turn on lights, or notify you of a possible burglary through your phone or email.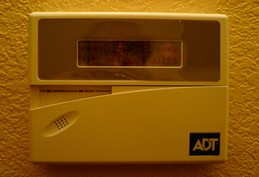 One factor to consider when shopping for motion detectors is whether you want an infrared or thermal detector. That way, you're only tracking the motion of heat sources, such as people or animals. You also should be aware that infrared thermal detectors often ignore thermal temperatures below a certain degree and, in most cases, will not pick up house pets or other small animals.
Have a discussion with the service technician about exactly what will and will not be picked up by the detectors you plan on buying.
How it works
Many detectors are used for business security purposes and work in conjunction with another system as soon as motion is picked up. Using a detector like this helps not only with security but also with surveillance. These detectors should be connected to larger systems, allowing the indoor security system to either activate an alarm, notify rescue workers, or both.
Area to monitor
A point to consider is how much area needs to be monitored. Make sure you purchase a detector that can handle it. No matter what you are using the detector for, the size of the space is one of the biggest points to keep in mind.
The most accurate way of doing this is to measure each room you intend to monitor, as well as the outdoor areas. This way, you will have the range needed to achieve your monitoring goals. Taking measurements also saves you money on motion detectors. The larger the area being monitored, the more expensive the detector is going to be. Some detectors can go outside as well.
Kinds of home security motion sensors
There are different kinds of motion detectors that come with home security systems. They make use of radio signals, vibrations, or infrared sensors to detect any moving object or, in a worst case scenario, intruders in your home.
When shopping for motion sensors, consider how sensitive you want your home security devices to be. Motion-activated outdoor lights can be easily triggered by strong wind or rain. Some sensors are tripped by cats, dogs, or other pets. It is best, however, to get something that is fine-tuned to be activated only by humans.
Motion sensors also vary depending on the range of detection. Some sensors only detect motions as close as a few feet, while others can cover thousands of square feet. Some may need a line of sight to be triggered; others can detect movement through barriers and walls.
Perimeter alarms
Among the most popular motion detectors are those used to guard fences. These are triggered when an intruder enters the perimeter. Some people make use of such alarms to know when someone drives in front of the house or in the driveway. Others use them to detect kids who go to certain areas of the house that are dangerous for them.
Outdoor sensors
Motion detectors positioned outside can be used to monitor certain areas of your property. For example, motion sensors can be placed around your pool area to detect kids who might be at risk of accidentally drowning. You can also setup alarms at the garage or shed, where you store tools or chemicals. You can apply a sensor to activate a lamp outside your house in case a person or animal gets too close.
Window and door sensors
A determined intruder can force open a locked door or window. Installing motion sensors to trigger an alarm when these entry points are breached is critical to your home security setup. Some sensors are activated when someone opens a door or window, but there are also sensors that can detect vibrations so you know when someone breaks a window or a glass door.
Modern motion sensors play a vital role in protecting your family from potential intruders. They are an integral part of your arsenal of home security devices, whether you place them on windows, back doors, children's bedrooms, or around the perimeter of your property.
For those who already have a security system in place in their business and want to add a detector, it is important to ensure the systems work with each other properly. Before purchasing a new detector, speak with the company providing the service to determine if additional equipment should be purchased to get the systems to work together. That way, you are certain of secure compatibility between the existing system and your motion detector add-on. BuyerZone can help you find a company that you can trust with your family's or business's safety.
Ready to Compare Home Security Systems Price Quotes?