How Wireless Burglar Alarms Bring Modern Security to Your Home
The key difference in wireless and hard wired systems is in the way that they communicate. The control panel, sensors, and alarm all communicate through radio signals, while electrical wired connection facilitate the communication of these components on a hardwired system.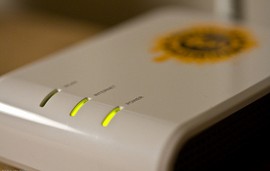 Beyond this fundamental difference, the actual methods for detecting intrusion are essentially the same for both. A majority of systems are based on motion detection using Passive Infrared technology (which works by reading the body heat of an intruder), often times combined with magnetic sensors attached to doors or windows that trigger an alarm when they are opened.
Benefits of a wireless burglar alarm
There is no difference in the amount of coverage with a hard wired system
Setup is less invasive, avoiding the costs of a hard wired installation
There is none of the disruption (and potential damage) involved in installing a hard-wired alarm (e.g. removing floorboard, drilling, re-plastering etc.)
The sensors can be placed almost anywhere - location is not dictated by complex wiring issues
They can be easily removed and re-installed in a different building (they are widely used by tenants in rented accommodation where landlords will not allow alterations)
Additional sensors can be added easily, e.g. if a building is extended or the security level needs changing
How do they work?
At the most affordable end of the market there are alarms with a basic but highly reliable functionality consisting typically of motion sensors that trigger an alarm and send a pre-recorded alert to a specified phone.
Not all wireless alarms are based on motion sensors. Alarms can be triggered by the detection of the low frequency sound wave created by the pressure change arising from forced entry into a building. Remarkably this system works simply by plugging a single alarm unit (the size of a small radio) into the mains - with no other type of sensor required anywhere else in the building.
Wireless burglar alarms do not have any hard wired connections; instead they are run on batteries. Because of this, the batteries will need to be changed or recharged quite frequently so that the wireless burglar alarm is fully functional. As long as you can remember to change the batteries on your wireless burglar alarm at regular intervals this option would require the least maintenance. Setting a calendar reminder for the same time with your phone or email is a good way to stay on top of maintaining these wireless units. It's better to change the batteries before they die, rather than go without security.
SimpliSafe has a wireless burglar alarm that is easy to install and does not require a monthly service contract or telephone line. It works in any house, apartment or business. For under $300 you can get a package that includes s base station, wireless keypad, motion sensor, entry sensor and one key chain remote. Depending on the number of sensors and the features you want, packages can go up to $540.
A typical feature set from an entry level wireless burglar alarm may look like:
Main unit will receive signal from detectors when detectors detected any guard zone was triggered/intruded. Siren will sound and main unit will auto dial to the preset phone number.


Support up to 32 guard zones. Up to 5 groups phone number can be preset in the system for auto dialing.


10 seconds alert message can be recorded.


Build-in rechargeable battery which is for power cut off suddenly (only for backup around 24 hours).


Build-in transmitter module for wireless siren.


Long distance operation when you are not at home. You can dial to your system (your home) with other telephone or mobile.


User can add or cancel remote control.


Option to enable/disable the function for absent telephone line alarm.


Option to set the delay time of arm when press arm key in control panel.


3 arm modes: Arm away mode, arm at home mode & emergency mode.


Display with LED light showing which guard zone was triggered.
Note: The above list of features as collected from numerous entry level packages. This may not be representative of the alarm package you receive.
Ready to Compare Home Security Systems Price Quotes?