Tips for Buying an Outdoor Spa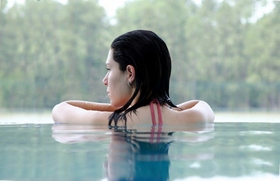 An outdoor spa can be a great addition to your home. It adds value to your property and it can provide a place where you can relax with your family and friends. However, before you decide to buy a hot tub for outdoors, it is important to consider the following things.
Basic features
Although hot tub models can range from simple to luxurious, almost all of them come with the same basic features. Most hot tubs include the following:
Jets: Jets force water into the hot tub to create a massaging effect. For many, these are the most essential parts of a hot tub, though others prefer to relax in warm water without jets. Either way, the ideal number of jets is a personal choice. If you want a hot tub that's always massaging and bubbling, look for a model with more jets.
Pumps: Pumps control how powerful the jets are. Smaller hot tubs usually only have one, while larger models can have two to four. Greater horsepower and more pumps, however, are only necessary if you want numerous jets.
Covers: Hot tub covers are essential for keeping out debris, preventing people from falling in, and keeping the water warm when the tub is not in use. Since most covers are thick and heavy, many luxury models come equipped with lifting devices.
Extra Features: High-end hot tubs can boast extra features such as built-in lighting, waterfalls, fountains, radios, televisions, and much more. Most of these bonuses are purely aesthetic and have no effect on performance.
The checklist of outdoor hot tub concerns
Privacy. There are several ways to guarantee privacy when relaxing in your hot tub. Many homeowners prefer natural shields like plants and shrubbery tall enough to surround the tub.
Otherwise, you can build a fence to serve as a shield against unwanted attention. When opting for fencing, have the wood stained properly to avoid deterioration from water and dampness.
Proper placement. Placing your hot tub in the right spot outdoors is crucial to long-term enjoyment. Consider how far you'll need to walk from the door, the type of privacy you get from different placement, and where the natural light hits a location during different seasons. This step requires being observant as well as factoring in the highs and lows of cold weather months.
Capacity. Even if you expect to enjoy an outdoor spa with a spouse most of the time, there is a case to be made for investing in a three- or four-person tub. Parties in the summer or visits from the family become more enjoyable when you can invite guests into a backyard spa, and the extra space will always be welcome for couples.
Integrating a hot tub in a deck. One popular place to add a hot tub is the deck in a backyard. Homeowners can step right out onto the deck and into a spa in seconds, offering convenience and easy maintenance whenever you'd like to take advantage of the tub.
Ask suppliers about the concerns for wooden decks, as well ways to add privacy when a deck or patio is raised into the sight lines of neighbors. Privacy is crucial.
Enclosures. If your local climate is cold most of the year, consider whether an enclosure would be appropriate when shopping for a hot tub. Since this expense will drive up the overall cost of the addition, budget your hot tub accordingly. Cold weather should not get in the way of enjoying a spa.
Covers and storage: Hot tub covers are important for keeping out debris that falls from trees and blows in with the wind. Covers can be so heavy they're a hassle to move around, so consider getting an automatic lifting function in the outdoor spa you're choosing.
An outdoor hot tub can be a great purchase. However, it is not a purchase to be taken lightly. You should have a good idea of your needs, as well as what you can afford.
If you're thinking about installing a spa, consider the following:
Location: For an indoor swimming spa, you should make sure you have a concrete floor that can support the weight of the spa when filled with water. You will also need to make sure it can fit into the desired space and if any walls will need to be knocked down. When installing a spa outdoors, a swim spa works best on a poured concrete pad but can also work well on brick or any other solid, flat surface. The most important element of both sites is making sure the spa is well supported so that it won't collapse.
Delivery: When comparing prices, you'll need to factor delivery and installation costs into your budget. A swim spa is delivered by a truck with a trailer and will normally be placed into position with a crane. However, depending on your location, you may not need to spend extra money on a crane rental.
Benefits
Besides pure enjoyment and relaxation, outdoor hot tubs and spas provide three major benefits:
Health Benefits: In addition to heat, the massaging and buoyancy effects of a hot tub give a wide range of health benefits. Many people suffering from muscle tension, headaches, poor blood circulation, stress, sleep deprivation, and other ailments use hot tubs for relief and hydrotherapy.
Increased Property Value: Hot tubs can greatly increase property value wherever they're installed. This is not only because of their entertainment and health benefits, but also because unattended children are less likely to fall into a hot tub than they are a swimming pool.
Extra Appeal to Guests: For business owners in the hospitality industry, an outdoor hot tub can provide a competitive edge. This is especially true for ski resorts.
Ready to Compare Hot Tubs Price Quotes?