Preparing For a Professional Spa Installation
One of the most rewarding and relaxing activities you can enjoy after a hard day of work is a soak in your very own hot tub. Besides obvious relaxation benefits, using a hot tub regularly can greatly improve your health by promoting more restful sleep, easing joint and muscle stiffness, lowering blood sugar, and even providing relief for crippling arthritis.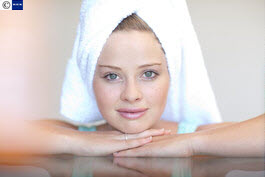 If you don't have a hot tub already installed at home, you can start by pricing the cost of spa installation. Total hot tub installation costs are estimated at $1700-$3200, including spa price, labor, materials, and equipment. The good news is that you can pay a professional to do the hard work for you to ensure that everything goes smoothly.
To get the most out of your investment, it literally pays to prepare for professional installation in advance by considering the tips listed below:
Tips for preparing for a professional spa installation
It's important to carefully prepare for spa installation, even if you're going to have a professional do it. Check with your dealer or some other installer ahead of time to make sure that everything is in order. In some cases, it's wise to invite the installer over ahead of time, just to survey the area and figure out what needs to be done.
Specific tips for preparing for a successful professional spa installation include:
Ensure a solid foundation for the hot tub. You want to make sure that you're putting your spa on a solid base. The deck or patio should adequately support the spa according to the manufacturer's recommendations.


Measure, measure, measure. If you're installing the spa indoors, make sure that it will fit sideways through the door. There's nothing worse than having the spa installation guys show up only to discover that the hot tub won't fit through your door frames.


Stain saves pain. For deck spa installation, you should do your best to stain and protect the wood well before you have the hot tub installed.


Check the electrical. Before you plug in the spa unit, make sure that the plug you are on can handle the energy load. This is especially important if you're having the hot tub installed in an older house. If necessary, have an electrician check things out first. Remember: your spa installers are unlikely to be electricians.
What to expect in a spa installation
A professional hot tub installation service package may include the following steps:
Preliminary electrical configuration check with your current system.
Hot tub make and model evaluation to confirm compatibility with equipment, materials, supplies, and tools.
Customer confirmation and approval of spa placement and positioning.
Wire, conduit, and hardware installation to support electrical connection.
Manufacturer-recommended electrical breaker installation into main electrical panel.
GFCI-protected disconnect installation in close proximity to spa.
Necessary wiring, conduit, and hardware installation compatible with GFCI-protected disconnect.
Confirmation that all hot tub electrical connections are securely grounded.
Once the steps above have been completed, a professional technician will turn on the electricity and resupply power to all hot tub electrical circuits to confirm the spa is in working order. Given the complexity of this electrical project, it is highly recommended that you work with a skilled installation technician or electrician for your safety.
When pricing hot tub installers, it's important to remember that every individual technician and company will offer different installation services. As you gather price quotes, find out exactly what is included in a spa installation package.
You may have to pay extra for general contractor fees to supervise the installation, estimated at 12%-19% of the total project cost. A price quote may also leave out sales tax on materials, supplies, and equipment. Lastly, if inspections or permits are required before installation, those fees must be calculated into overall installation costs.
Having a hot tub to relax in can be a great bonus. And it's even better if you are properly prepared so that the professional spa installation goes as smoothly as possible.
Ready to Compare Hot Tubs Price Quotes?