How to Choose the Best Hot Tubs
The best hot tubs are available in many sizes and styles. Choosing the size of your spa should be one of your first considerations. From there you can decide what features you would like to have included. Maintenance, energy efficiency and warranty are all factors that should be involved in your decision.
Sizes
You can purchase a portable spa for one to two people, and the spa can be designed as part of a complete entertainment area that accommodates eight or more people. Portable spas are available for indoor and outdoor use. Small units can normally accommodate two to three users without overcrowding.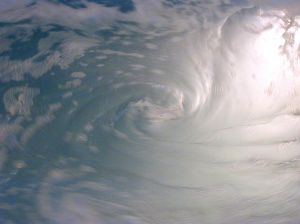 If you want a spa for entertaining guests, consider a model like the Cantabria from Caldera Spas. This unit seats eight with 74 jets. For the ultimate in relaxation and entertainment, manufacturers have available building plans for creating a complete deck or patio area designed around a tub.
Above-ground hot tubs that are molded offer a larger variety of sizes than other model. These models involve a less labor intensive installation (compared to in ground installations), and even on budget you should be able to find a hot tub perfect for your needs. You'll experience more maintenance than an inflatable model, but above-ground options are typically more energy efficient.
Above-ground hot tubs have the widest price range of all spa types. A basic model made of molded plastic called rotomold can cost as little as $2,000, while luxurious models loaded with extras can run more than $15,000. Extra costs may be incurred to prepare a suitable site for installation, but this should be an easy installation for any do it yourselfer -- no need to bring in a contractor. This kind of tub is also typically very energy-efficient, according to the editors of Better Homes and Gardens.
Maintenance
A hot tub requires maintenance similar to that of a pool but on a smaller scale. The better the filtration system, the less work you will have to do to keep your spa clean. You can greatly reduce the need for chemical treatments by choosing a system that uses a salt water sanitizing system like ACE from Hot Spring Spas.
Using a hot tub cover will prevent a great deal of debris from entering the system when you are not using it. You also might consider having an indoor-outdoor mat available for wiping feet before entering the tub.
Energy efficiency
The best hot tubs will have quality insulation. Even spas designed for indoor use should be well insulated. With thicker insulation in the walls, the tub retains more heat. A thick, insulated cover also will help keep heat in the unit when it's not in use. Spas that use separate pump systems for the jets and water circulation tend to be more efficient as well.
Residents of California should make sure that their hot tub meets California Energy Commission requirements. Washington provides information on ways to make your tub more energy efficient.
Special features
Now you can decide what additional features you would like to have in your hot tub. Built-in reclining seating is available in addition to standard bench seats. Remote control can be used to operate the heat, jets and lighting. There is no need to get out of the spa to adjust the controls.
Warranty
Before purchasing any spa, read the warranty that is provided. You do not want to have to worry about expensive repair costs within a year or two of your purchase. Looking for a good warranty? Jacuzzi hot tubs come with up to a 10-year warranty on the structure, and two- to five-year warranties on the equipment and plumbing.
Ready to Compare Hot Tubs Price Quotes?