How to Be Smart About Hot Tub Reviews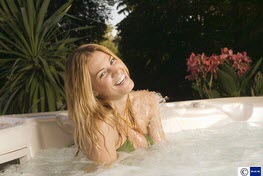 If you've searched online for hot tub reviews, you've probably noticed the issues facing shoppers who want real information on spas. Reviewers can sometimes have a hidden agenda in bashing or building up a home spa.
Nonetheless, there are enough genuine reviews about every product that it's possible to take away information to help you decide on an appropriate brand and model. Here is advice on sizing up spa reviews and walking away with helpful information:
Take extreme assessments with a grain of salt. By now, everyone knows that the Internet is full of extreme opinions of various stripes. As with any over-the-top assessment, take overblown praise or criticism of a tub with a grain of salt. A personal vendetta can seem to be backed up with facts, but more often than not the user has an agenda that doesn't include passing along real information. Keep scrolling until you find users willing to discuss the experience in measured terms.


Carefully note repeated tendencies. While it's helpful to ignore extremes, it's important to note recurring themes in hot tub reviews. Repeated endorsements of jet performance or overall comfort should point you to a spa that's known to deliver on these particular strengths. By contrast, disparaging remarks about water treatments or other specific elements should be red flags during the shopping process.


Understand geography and other factors impact the process. Though users may be genuine in their assessments of a hot tub, remember that geography can be a factor in issues like energy efficiency and water type. Before accepting claims energy costs are too high, identify the reviewer's region and compare energy prices there to those in your area. There are several ways to be green with a hot tub, and the reviewer may not be aware of the options. The same goes for the feel of water, which can change between regions.


Review personal experience in hot tubs. Before you give up on your own ability to assess a hot tub, remember the experiences you've had in other spas. Were you happy about the feel of a certain tub's jets? Did you like the cleanliness of certain spas you've tried? Think about friends who've shown you brands they own, and touch base with them to find out the brand and model. You may have to refresh your memory about your own experiences.
Hot tub reviews online and in magazines often carry biases with them. Look for common bright or dark spots and remember other variables in the process of finding the right tub for your home.
Ready to Compare Hot Tubs Price Quotes?