Four Retail Trends to Be Aware of In 2013
As I write this latest blog post, retailers are frantically trying to squeeze every last sale out of the holiday shopping season. While the 2012 holiday shopping season is coming to a close, the New Year is just around the corner.
To help your business prepare for what's to come, I've put together a list of four trends that I believe will impact retailers in 2013:
1. Responsive web design becomes standard.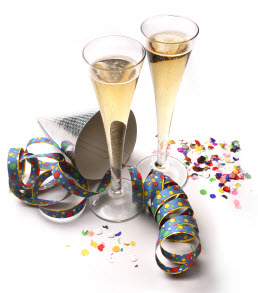 With the number of consumers shopping via smartphones and tablets increasing daily, retailers are tasked with providing a seamless shopping experience across all channels and screen sizes.
Responsive web design (RWD) is an approach to web design that uses flexible and fluid layouts that adapt to any screen, providing an optimal shopping experience (e.g., navigation, checkout, etc.) across a wide range of mobile devices.
So no longer will retailers need to optimize their desktop websites for mobile devices. With RWD, a retailer's desktop site conforms perfectly to a mobile device. This leads to time and cost savings, not to mention the potential for increased conversions.
2. Retailers embrace "showrooming."
The practice of showrooming — consumers examining merchandise in-store only to search for the same product via their mobile device and ultimately buy that product online for a cheaper price — has often been described as the scourge of brick-and-mortar retailers.
Not anymore.
Retailers have developed strategies to counter showrooming, including allowing shoppers to buy online and pick up in-store, thus bypassing shipping charges; providing consistent pricing and promotions across all order channels; and using data obtained from free in-store Wi-Fi sign-ups to personalize the shopping experience for consumers.
3. Brick-and-mortar stores remain relevant.
It's no secret that e-commerce sales continue to grow rapidly — and I don't see this trend slowing down, either — but that doesn't mean traditional retail storefronts will be a thing of the past.
In fact, I think it may be quite the opposite.
Retailers are seeing the value in having a physical location where consumers can come to try on, touch and feel their merchandise. Just within the last year, Gap's Piperlime brand opened its first brick-and-mortar location. Other former online-only retailers making the same move were eBay, Etsy, Bonobos and Warby Parker.
If you don't believe me on this trend, check out what Toys"R"Us Chairman and CEO Jerry Storch had to say on the matter during his keynote address at the National Retail Federation's Shop.org Annual Summit back in September.
4. Mobile payments will be a nonfactor.
Despite the buzz surrounding mobile payments — e.g., Google Wallet, Square — consumers have yet to really adopt the technology.
Only 9 percent of U.S. mobile phone owners have made a purchase with a contactless point-of-sale (POS) system in the last year, according to Javelin Strategy & Research. Therefore, I wouldn't recommend retailers investing large sums of money into developing mobile technology POS systems in their stores.
Maybe it's just me, but reaching into my pocket for cash or a credit card to make a purchase hasn't proven laborious enough that I'm looking for a new way to pay for things.
Happy holidays to everyone and a happy, healthy new year! I look forward to reconnecting with you in 2013.