Brand Suicide or Brilliant Marketing: a Look at Abercrombie and Fitch's Latest Crisis
By now you've likely heard or read about the inflammatory comments Abercrombie & Fitch (A&F) CEO Mike Jeffries made in a 2006 interview with Salon. Among the highlights: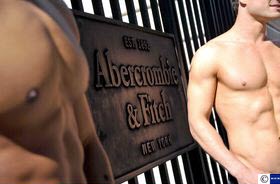 "Candidly, we go after the cool kids," Jeffries said. "We go after the attractive all-American kid with a great attitude and a lot of friends. A lot of people don't belong (in our clothes), and they can't belong. Are we exclusionary? Absolutely."


"Those companies that are in trouble are trying to target everybody: young, old, fat, skinny. But then you become totally vanilla. You don't alienate anybody, but you don't excite anybody, either."


A&F doesn't stock XL or XXL sizes in women's clothing because it doesn't want overweight women representing its brand.
This is just the latest in a long line of controversies for A&F. The brand's use of scantily-clad models has often led to criticism that it's sending the wrong message to its target audience, teens. It's been disparaged for selling racy underwear to pre-teens; and was forced to defend itself against a class-action lawsuit that said the retailer forced minority employees to work behind the scenes rather than on the sales floor with their white counterparts.
While Jeffries' comments in the Salon interview might be morally reprehensible, and at best off-putting, they may very well be the basis behind a sound business strategy. Creating an aura of exclusivity and/or edginess around a brand has worked very effectively for retailers such as Urban Outfitters, American Apparel, Coach and others, and it's worked for A&F in the past.
Prior to the recession in 2008 (and during Jeffries' tenure), A&F's profits were steadily climbing. Following some lean years, A&F appears to be on the rise again. Sales were up 8.5 percent in its latest fiscal year, and gross profit was up as well.
The retailer isn't trying to be everything to everybody. The Wal-Mart's and Target's of the world have that market covered. A&F has identified its target demographic — hip, sexy and young — and is gearing its marketing for that audience.
While this strategy can pay off — look at Urban Outfitters' posting quarter after quarter of record sales — it has inherent risks. A sizable portion of the purchases made by A&F's teen customers are being paid for by their parents. Alienate the parents and A&F loses sales.
Another macro trend that A&F is overlooking with its exclusionary product sizes is the growth of the plus-size market. The plus-sized women's apparel market generated approximately $13.9 billion in annual retail sales for the year ended March 2013, according to the consumer tracking service of the NPD Group, a market research firm.
Meanwhile, full-figured juniors clothing for women generated about $583.9 million in annual retail sales. A&F competitors H&M, American Eagle and Old Navy recognize this trend and offer larger sizes.
Can A&F maintain its grip on the cool in-crowd it's worked so hard to cultivate, or will it be forced to open up its doors (and products) to the masses? Time — and I suspect A&F's bottom line — will tell.