Aldelo POS Systems Offer Multiple Benefits to Restaurant Owners
Aldelo POS systems are point-of-sale solutions designed specifically for the restaurant industry. Aldelo for Restaurants is available in two versions: Pro and Lite. Each format offers different benefits for different budgets. All of these solutions provide new and established restaurateurs with a cost-effective and easy-to-use restaurant management tool.
Aldelo POS Pro makes payment processing, inventory control, customer tracking, labor management, kitchen productivity, and financial-accounting processes easier to manage. This comprehensive POS system is designed for table-service restaurants, bars, and quick-service restaurants, and can be used by owners and employees who have no computer experience.
Aldelo POS Lite is designed for restaurateurs on a budget. This software program replaces a standard cash register at a fast-food restaurant or quick-service counter. It's designed with an integrated payment-processing system, as well as delivery route and tracking features. Aldelo Lite is a good match for new or smaller restaurants, and it can be easily upgraded to the Pro version as the restaurant grows.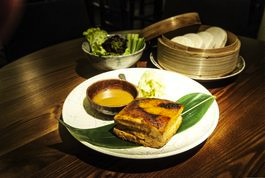 Here are some common, helpful features of Aldelo systems:
Kitchen display server software
Aldelo Kitchen Display Server Software connects your POS terminals to your kitchen in real time. It's designed to complement the POS terminal edition of any standard Aldelo POS system, and can make the entire order-taking and placing process much more efficient.
Liquor controller
The Aldelo Liquor Controller system is integrated with the system's POS to keep track of the number of drinks being dispensed to customers. When the bar staff members place an order into the Aldelo POS, it is transmitted to the controller for authorization (via TCP/IP).
Any orders that end up getting voided are tracked through the system. No drinks can be poured unless the Liquor Controller authorizes the request, which reduces waste and helps with inventory control in the bar.
Gift card server
Aldelo Gift Card Server gives you the ability to manage gift cards for all of your locations. The server works seamlessly with the Aldelo POS Pro Edition, making it easy for your staff to issue and redeem gift cards to customers in real time. Balances can be tracked in a single location quickly and easily.
Overall quality
In the restaurant industry, Aldelo is one of the best-known POS system brands, which can be attributed to a few reasons. Key benefits of Aldelo POS systems are:
Easy setup
Easy for staff to use
Improves productivity for restaurant management and staff
Pro version can keep track of recipes, schedules, and produce extensive reports about each restaurant process
Ready to Compare POS Systems Price Quotes?