Finding the Right Liquor Store and Wine Shop Point of Sale Systems
The days of the cash register are long gone. While cash registers have been a staple in liquor stores and wine shops for years, using a punch key entry system, these outdated machines can actually hinder sales staff and slow down store revenue.
If you're leaning toward a cash register because you feel you can't afford a POS system for your liquor store, think again. In response to the changes in technology and money exchange trends, modern POS systems for liquor stores have come a long way. Once-advanced point of sale technology has been made mainstream. Today, you can find user-friendly liquor store POS software priced as low as $20 per month to support up to three registers. An iPad hardware package may start at $699, up to $2375 for an all-in-one POS.
Read on to find out what to look for in the right POS system for your liquor store or wine shop:
Common liquor store POS system applications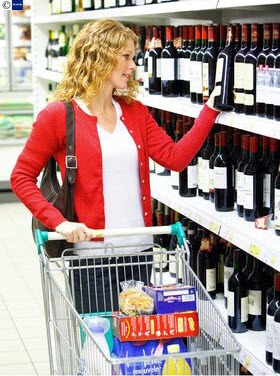 Most liquor store POS systems are going to have the same basic features, like:
Touch screen monitor
Credit card scanner
Check reader
Inventory database module
Fixed or wireless inventory scanners
Fixed or mobile receipt printers
Add-ons that you can request from your POS software manufacturer may include:
Quality control check systems
Bar code readers
Reporting and tracking programs
Special pack quantity options
Customer display terminals
Inventory data importer
Purchase order management and tracking
Online and community support
Inventory management tools built into a liquor store POS system are worth their weight in gold. These tools will allow you to quickly identify what products are in inventory storage, what products are on your shelves, and what you need to reorder. You can even set up your POS system so that you can place new orders directly through your POS system.
Tracking tools can be used to determine which liquors are selling well and which are difficult to move. This can help you better manage your available stock so that you're moving the products you stock quickly. It can also help alert you when orders need to be placed or when you need to rotate your stock.
Communication tools offered by POS systems allow you to network your liquor stores' POS systems. This allows you to monitor what is selling or not selling at each store if you have multiple locations, check the inventory at any store you own, and update the POS systems for all of your stores from your main server. The networking process is usually accomplished via a modem communication setup.
If you are purchasing a new POS system or are ready for an upgrade, your liquor store could benefit from one of the latest tech-forward features on the market: mobile POS support. A standard liquor store POS may include a mobile portal to process customer transactions on the sales floor. The same mobile capabilities may also extend to a receipt printer within the hardware package. Lastly, most liquor store POS systems with modern software will offer mobile alerting for real-time monitoring of daily sales operations with regular fraud alerts.
Wine point of sale systems and customer loyalty programs
Even a family-owned wine shop can have a competitive advantage over chain store wine retailers by using a liquor store POS system. Liquor and wine POS systems allow for customer loyalty programs such as House Accounts for loyal customers -- think about inviting your customers to be a part of a Wine Club for a new wine each month!
You can also:
Offer gift cards
Track deposits for casks of wine
Receive notifications when a special label is almost sold out
Provide credit accounts for frequent customers
There are even marketing features on some liquor store POS systems that allow you to store shopper information for a future email newsletter about wine tastings, wine sales, and special events for exclusive customers. These marketing tools are only available with liquor store POS systems, so make sure you request a liquor store POS system price quote if you'd like these features.
3 steps to find the right liquor store POS system
When shopping for a liquor store POS system: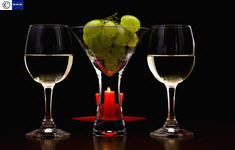 1. Determine what features your store needs. For example, if your store deals with a rotating inventory of seasonal items and liquors, then you'll want a POS system that is easy to update or comes with a large database of products.
2. Look at how easy a POS system is to use. If you have a staff that is made up of both native and non-native English-speaking employees, then you may want to select liquor store POS systems that have graphics on the touch screen in addition to the written product description.
3. Don't forget about modern technology. Purchasing an outdated liquor store POS system may do you as much good as buying a cash register for your store. Although newer POS technologies may cost slightly more, a software program that offers integrated email marketing, mobile alerting, and even e-commerce transactions, if applicable, will be worth the investment to improve daily sales.
Regardless of what features you want your liquor store POS systems to have, it's critical that you request free price quotes from a number of vendors. This will ensure that you are not only getting what you want but that you are also getting the best deal on the POS system. Requesting free price quotes will also provide you with the information that you need to negotiate a better deal with the vendor that you decide to work with.
Ready to Compare POS Systems Price Quotes?