Retail POS Software Dominates Today's Fast Growing Market
Interest in new retail POS software is growing, and business owners across the country are investigating new solutions for their companies. With its wide variety of shops, stations, and salons, the retail industry has proven particularly active in this field. Several reasons propel the newfound curiosity.
First, retail systems are getting older. Many companies, especially midsized businesses with slower growth rates, are using systems that are at least five years old. The market has moved on significantly since then, and those systems are overdue for a replacement. Second, retail POS software has grown to become a key way to leverage customer loyalty and interest, as a new marketing channel that allows companies to capitalize on sales more than ever before.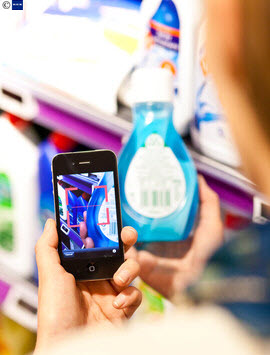 Trends in retail checkouts
With omni-channel strategies reaching out to customers at the register, on social media, and through mobile or email technology, it is difficult to predict what the winning POS recipe will be in the coming years. However, several important advancements include:
Mobile Coupons: Companies create a digital coupon and deliver it via social media or websites. Customers bring up the ad on their phones to use it immediately. People save both time and paper.
New Payment Options: Debit and credit are getting some serious competition with digital wallets, online accounts, and similar payment solutions.
Big-Store Tech in Small Stores: As POS technology grows more affordable, small businesses can start adopting some of the hardware once found only in super chains. This includes customer-facing LCD screens, RFID tags, and easy-to-use pin pads.
POS for a bigger world
Ultimately, these trends underscore the greater integration of today's retail POS software. Transaction and accounting tasks were once the primary focus of POS. Today, these systems tie into every aspect of the business to increase efficiency. For retail, one of the most important integrations has been with inventory management. POS software is now able to instantly update inventory when a purchase is made and even automatically create a new order invoice if stock in a particular item is running low.
Customer service integration is also a growing trend. Technology has given customers new buying power, but it has also given businesses more information on how its consumers behave. Detailed POS stats can even track the counter purchases of individual customers, which allows for personalized marketing through mailers and emails. Software also makes it extra-easy for customers to sign up for loyalty programs that yield this information - registration can be completed at the counter in only a minute or two.
Such capabilities should be standard for any retail business, no matter the size. If your POS system is showing its age, or if you want to grow your loyalty programs and inventory management systems, look for modern solutions. Thanks to the work of vendors, your upgrade costs may not be as high as you expect. Take a look at prices from a variety of POS specialists before making your decision.
Ready to Compare POS Systems Price Quotes?